MyGlamm LIT liquid lipsticks
Hello All 🙂
MyGlamm brand has some interesting products and has a good price range. Their website or app allways, has some insane offers every time. When MyGlamm launched LIT liquid lipsticks was launched, I did grab them for like 100 bucks each, I know right. There was some crazy deal going on and I had points in the account due to previous purchase.
These aren't the first product I have tried from MyGlamm, Previously I have tried lipsticks from Myglamm, You can read about them here :MyGlamm POSE HD LIPSTICK : Raspberry and Merlot
Here are my thoughts on the MyGlamm LIT liquid lipsticks:
The liquid lipsticks come in a long clear plastic tubes with equally white long wand. The wand has doe foot applicator, but since the wand is long, initially I found it hard for the precise application. The wand picks up good amount of product.The pigmentation of these liquid lipsticks is insane, even if you wear them like a stain there will be full blown pigment on your lips. Its that crazy pigmented.
The performance: These work like any other average liquid lipsticks. They go on smoothly, dry down fast and give a matte look to lips. They do dry out the lips over the time, come off with oily food and leave a weird ring on the inner lips in about 2 hours.These are no way moisturizing on lips, so you need a good lipbalm underneath these. If you layer the liquid lipstick, they start chipping off. I felt these are somewhat like Smudge Me Not Liquid Lipstick. Even the scent these liquid lipsticks have reminds me of Sugar.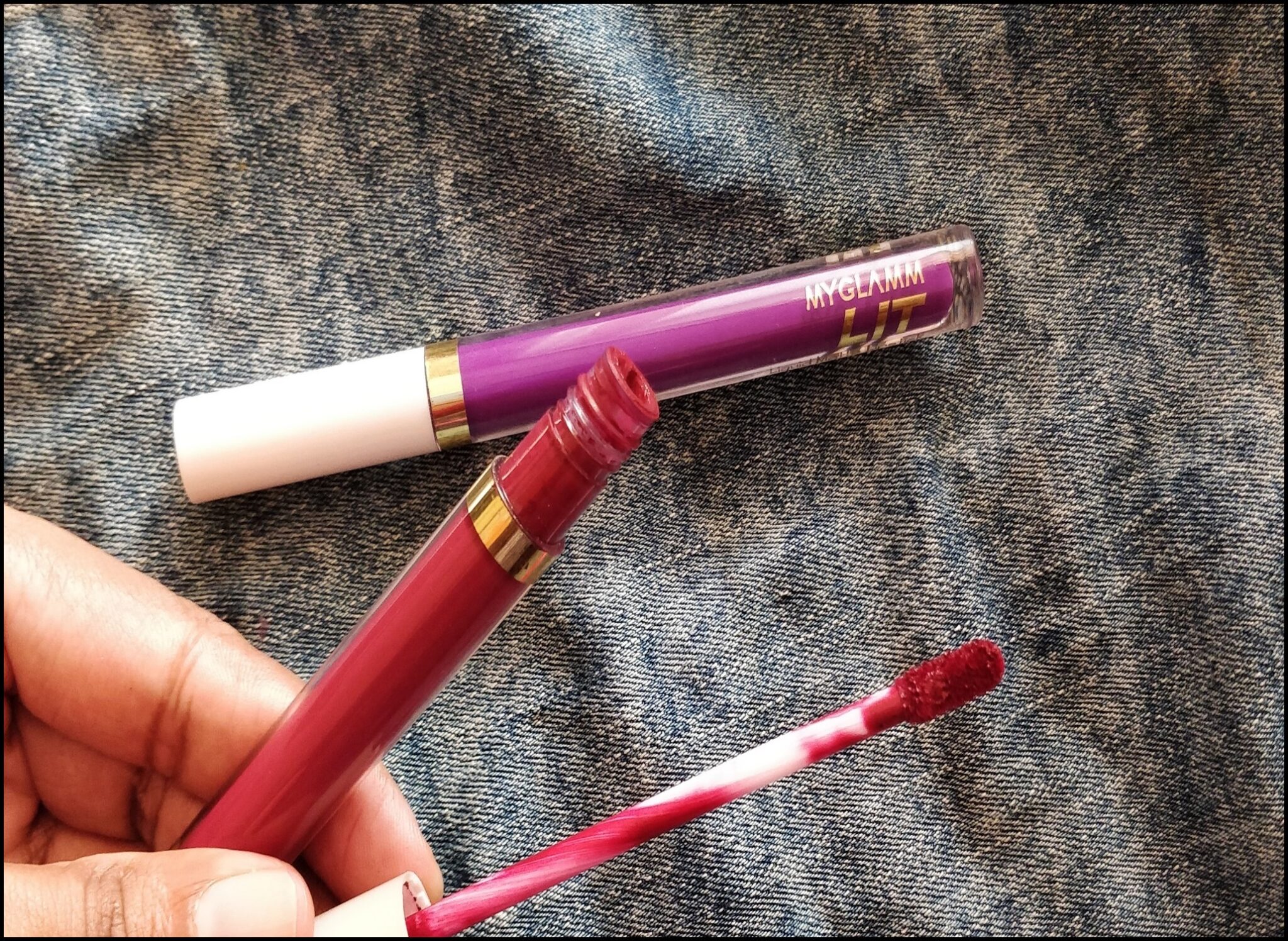 The shades I have:
10 (DTF) : Pure purple shade with blue undertone
08 ( Show fade) : Dark Berry shade. Super gorgeous shade this is.
MyGlamm LIT liquid lipstick are normal liquid lipstick which we have already seen. There is nothing special about the formula or the way it performs. But the The shade range is impressive they have about 35-36 shades. The range covers all the shades a lipstick can have, while catering to all the skin tone. So in case if you have eye on any shade and if you are getting it for free or for crazy deal, you can try it out. For a full price these aren't worth it and you will not miss anything if you don't try these.
Have you tried this brand? Do you like liquid lipsticks?
Live life to the fullest
XOXO
SB
---
---