Maybelline New York Superstay Matte Ink Liquid lipstick Review
Hi All 🙂

Maybelline Launched these Superstay Matte Ink Liquid lipstick in India wayy back, I got hands on one of them after they added some shades. These have equal amount of hate and love out there. But undeniably did not go unnoticed. I have three shades, let's go into the review of it.
About the Maybelline New York Lipstick:
Long-lasting liquid matte lipstick by Maybelline New York. Extremely pigmented liquid lipstick which stays in up to 16-hours.
Lets get into the review.
The liquid lipstick comes colour coded hard tube with white applicator. Pretty easy to locate if you own a bunch. The applicator is leaf like with the hole in middle, which helps in precise application of the lipstick on the lips. The lipstick has nutty scent to it. The pigmentation is 200%, even if you try using it as stain on lips, the lips almost look opaque. Yes, it's that pigmented.
Application part is the trickiest in these lipsticks. The lips have to be moisturized yet dry on surface for these lipsticks to adhere properly on lips. If lips are bit wet, moist also, the lipsticks hurdles in seconds. Once applied one has to wait for 5-10 minutes for it to dry. Like wait, wait without pressing lips together, without moving lips. Otherwise, lipstick doesn't set properly and one lip might end peeling color of the other. And until it dries, it feels tacky, sticky on lips. Not going to lie, it takes few takes to get it right.
But once you get it right, oh boy these are delight and super long staying. It does stay for about 16 hours, but intensity of lipsticks keeps going down after 6 hours, but these will stick to lips till the end of the day. It doesn't dry out lips, transferproof, smudge proof and waterproof. It doesn't feel heavy on lips, but you will feel like there is something on lips. It is indeed like a seal on lips.
After a heavy meal, only a little part of it gets dull, but overall these stay long. Getting these off is little difficult, as it needs a oil based remover to remove from completely. So reapplication in office is tricky.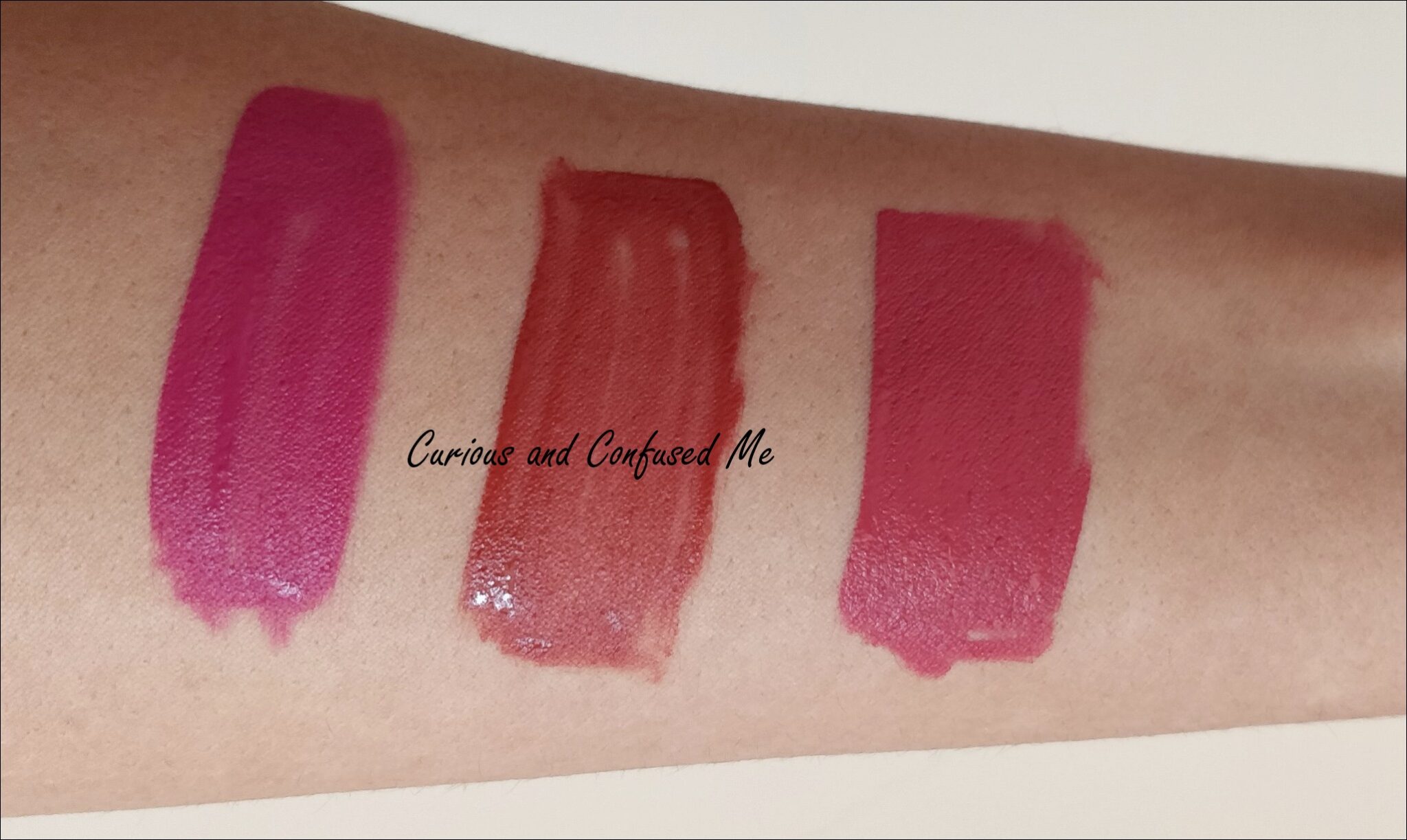 I have three shades:
Seeker:Rusty Orange. Anyone can wear this. Goes with any kind of makeup.
Artist: Plum shade but with strong fuchsia undertone in it. It brightnes up the face without any makeup.
Ruler: Brickish Red Rose shade. Almost all can wear this shade, except deep skintones, might dry down as neon on them.
Maybelline Superstay Matte Ink Liquid lipstic's are a must try according to me. I might get one more in Red. I usually end up wearing these when I have long day ahead, or a full on heavy meals to eat.

Price: 650INR
Have you tried these? Have you treied the crayon version of these?
Live life to the fullest
XOXO
SB
---
---