Sweat more, sculpt more
Hi All 🙂
I have spoken about waist trainers time to time on the blog.
Whether spoken or not Waist trainers and other body sculpting products, are integral part of the beauty and fashion world.After all if a product helps you tone, while you working out to tone who doesn't want it. Finding the best waist trainer is not a joke. The quality, the pricing and how comfortably they sit on the body is important too.
Waist trainers like I have spoken before in the blog, are nothing but a shaping mechanism for your waist. I know there are many people who have their doubts about it whether it will sculpt or not. However these trainers are nothing but waist guidance products. Which will guide your tummy area to flatten and tighten and get shaped in certain ways. The ones from the Lovelrbeauty are Made with Eco-friendly latex material, helping you loose weight and making sure you get shaped along the way. They do come with the Adjustable sticker straps, which as the name suggests helps you adjust as your tummy gets flattened. Lets look at the some of them here: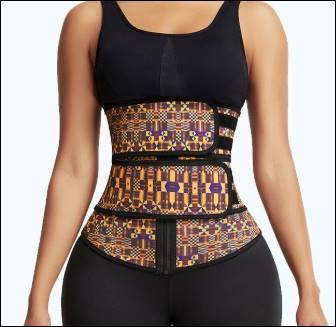 One trend the Kardashians/Jenner and celebrities have brought into the fashion world is big bum. Let's be real, there is no denying that the toned and lifted rear can make us look good in any cloth and can make us look juicy. Today I present you 2 in 1 butt lifter and thigh trimmer , I mean i'll talk about that. So what better than a trimmer that supports your workout and sculpts your body at the same time. You can pretty much use this for any workout you opt for. Cycling, Running, strength training etc. The trimmer is made with Premium quality thick material. The material makes sure that when you any physical activity, you sweat more and get sculpted.
We all know how we gain water weight and how bloated it make us look. One of the features from the Loverbeauty trimmer is that it helps to reduce water weight. The trimmer comes in a universal size and it specially targets thighs and lower waist. I feel this company always keeps it self upbeat with the innovative designs and not just present you with the trimmers and waist trainers as it is. Products which make you tone faster are allways a welcome, since I know even a cm makes a difference when you want to get that sculpted look. Do check them out when you want trainers the next time.
Live LIfe to the Fullest
XOXO
SB
---
---