Dove Beauty Moisture facial cleanser Face Wash
Hi All 🙂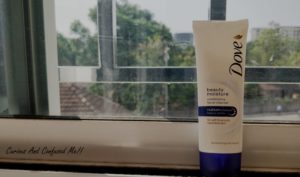 So I am on the 5th tube of this Dove Cleanser.
5th bottle.. I mean for a blogger who jumps from one to the other products 5th bottle is a huge thing!!
and not talk about it on the blog is actually a sin haha!!
So Why I stuck to it Ill tell you all that first. When I bought it for the first time, I used it, I liked it, I finished it and Moved onto another face wash. And that's when I realized that how gentle, how well balanced this face wash is.
Facewash Comes in a tube, with a flip cap. Nothing fancy but the whole look of the tube is very calming. I don't know why 😛 The facewash Is creamy, white in color and one can control the amount that comes out of the tube. The facewash does lather a bit and washes off easily. It does clean the skin, removes light BB creams and Oily residue on the face from oil cleansers. I will not say it moisturizes face to core and one needs a moisturizer after that however it doesn't strip out the moisture of the face. Leaves the skin soft and supple. It is not one of those whitening or pimple fighting face washes. But it does not interfere skin in any bad way, it doesn't break out or bring bumps to the face.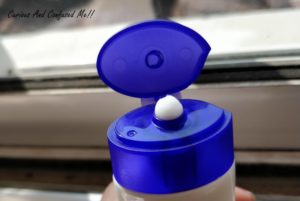 Overall it is very gentle on the face and keeps the skin well balanced. I Love it.
Will I buy a new one? Already have a backup.
Recommend it? Yes, do try it. Unless Dove doesn't suit your skin.
Worth the shot? Absolutely 🙂
Live Life to The Fullest
XOXO
SB
---
---