Homecoming Dance Solutions For the Rhythmically Challenged
Hi All 🙂
With homecoming season just around the corner, we know there are a number of worries that may be weighing on your mind. Among these top concerns are what you will be wearing and, for the rhythmically challenged, how you are going to last a night of dancing with your limited boogying skills.
Allow us to help ease your mind and address these two important homecoming matters like a pro. So, how do you decide which dress to wear for your homecoming dance? Here are a few tips to help you select the best one from collections of stylish yet comfy homecoming dresses 2018:
Plan in advance.
Since wearing a formal dress is not a daily thing for most of us, you might want to find something special for these rare events. To ensure that you land the right dress, you need to invest a lot of time on this and you need to start planning in advance. This is specifically necessary if you don't intend to buy off the rack and need a personalised dress, with elaborate details.  
Set a budget.
As with all expenses, you need to have a budget set so you know you're not spending way beyond your financial capacities. Determine a budget, but allow for some unforeseen additional expenses. Even if you purchase a ready-to-wear dress, you might need some alterations or adjustments made.
Get inspired.
If you have yet to decide on the look you want for your homecoming, you have to find inspiration before you go shopping for a dress. Take a look at magazines and fashion features on the latest trends. Check out what your favorite celebrities are wearing and take inspiration from these looks.  
Understand your body type.
Knowing your body type will help make homecoming dress shopping easier for you. Certain dress types work best with certain body types. Fabric type should also be considered since there are certain fabrics that complement body types, while others do the opposite. For example, petite girls will look better in shorter, above-the-knee dresses compared to long gowns that will make them appear shorter. A fitted top and fuller bottom are highly recommended for pear-shaped girls, but mermaid-style gowns are no-nos.
Choose dress colours that suit your skin type.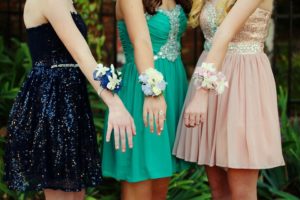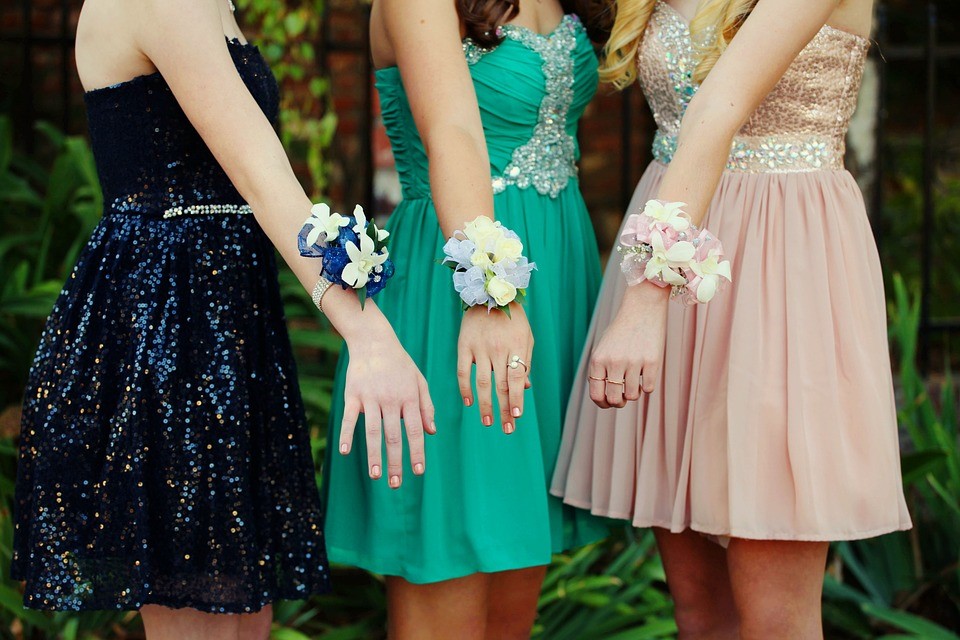 Image Source: Pixabay
While this may seem trivial, choosing the right colour for the dress can make a huge difference. Colours that clash with your skin type will make you look drab and unsophisticated.
With regards being rhythmically challenged, here are some dance moves you can use for your homecoming dance:
Side-to-side with a bit of shoulder action.
No one expects you to hit the dance floor like an expert dancer but you can always make use of a good side-to-side step with a bit of shoulder action to party the night away.
Slow dance with a date.
If you have a date for homecoming, then you can always opt for a slow dance with your partner. You don't need any fancy ballroom dancing steps, just sway back and forth like the sweet young couples you see in movies.   
Coordinated dance with your squad.
If you have no date but you've got a squad and many of you are off-tempo or if they simply want to help save you from embarrassment, then you can try coordinated dances. You can practice simple dance steps as a group and you're sure to have a grand time shaking your booty, albeit being rhythmically challenged.
Truly, even if you're off-tempo, with the right dress and the right steps, you can have the best homecoming dance ever.
Have a Happy Homecoming 🙂
Live Life To The Fullest
XOXO
SB
---
---