A Beginner's Guide To Biking: Beach Cruiser Edition !
Hi All 🙂
When it comes to finding the right bicycle, there are so many different styles from which to choose that the whole process can feel a bit daunting. So, to help you stay focused, we are only going to discuss the best cruiser bikes and how you can find the one that works best for you. If you love riding on the beach, then you will love the feeling of a men's beach cruiser.
How Many Speeds Do You Want?
This is probably the most important thing to consider when picking out a cruiser because you can either go for a single or multiple speed option. Ultimately, it will depend on the kind of riding you prefer to do, so pick the one that fits your routine.
So, for example, if you go to the beach to relax, then a single speed model is ideal. However, if the beach is where you do most of your cardio workouts, then you want something that handles a faster pace.
Braking and Safety
There are two primary ways that you can stop your beach cruiser. First, you can use a coaster brake, which is when you put your foot in reverse to slow down. The benefit of having this system is that it is smoother overall and doesn't require any specialized mechanics so it lasts longer.
The alternative is a handle brake which is when you squeeze a trigger and come to a complete stop. This can be much more convenient, particularly if you are used to having this kind of brake already.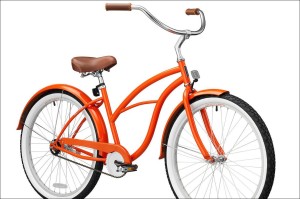 Versatility
As the name suggests, beach cruisers work incredibly well on flat surfaces and sand. However, if you are looking for a bicycle that you can take up hills and on rough terrain, then a standard model won't work. In that case, you will want a hybrid bike instead.
Overall, beach cruisers can be a fun way to get into cycling, but they are not meant for hardcore riders. If you are a beach bum that likes to ride on the weekends, then this is the best kind of bicycle you can get. If you are into outdoor activities like cycling, don't forget to visit savvyexpeditioner. The blog has plenty of good reads on outdoor activities you can do in your spare time.
Do you like biking? Ever tried beach cruisers?
Live Life To The Fullest
XOXO
SB
*Sponsored post
---
---