3 Workwear looks !!
Hi All 🙂
Again my stint at just displaying some ides
Bored of the same old Jeans and shirts, Kurti and leggings style, here are the 3 looks I bring up for office.
Also All the clothes are branded and total of all the looks are below INR 2000 INR. And each item is reusable and can be paired with other stuff. The reason I got this outfit Idea is recently I got a comment on my one of my outfit " Itna expensive or branded hai to Accha dikekga" ( Its's branded and expensive ofcourse it iwll look good). Its not actually true. One just have to find right clothes and of-course spend some few hours in the  rooms initially.
So here it goes. 
First Look :
I paired this Formal Grey pants with the not so formal top. The top goes into Smart casual kind. The addition of smart/casual tops makes the outfit interesting than pairing the formal pants with formal shirts. I finished it off with White sneakers, which are kind of rage right now. You can wear this during Wednesday/Thursday as a welcome weekend outfit.
Formal bottom: Max 799 INR
Top: Max 449 INR
Shoes: Max 799INR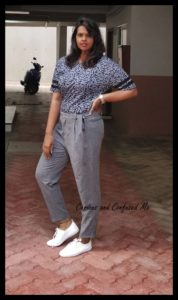 Second Look:
It's Basic Cotton dress. Whats a difference you ask, White sneakers and the belt to tied to the waist. You can wear a Leggings and it instantly becomes the normal cotton kurta. Its one of those cool outfit, which you can wear during your periods to be comfortable and chic at the same time. I would wear it with some Jhumkis.
Cotton Dress: Big Bazaar 899INR
Shoes: Max 799INR
Belt: Pantloons 200INR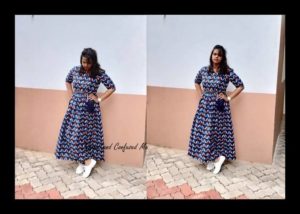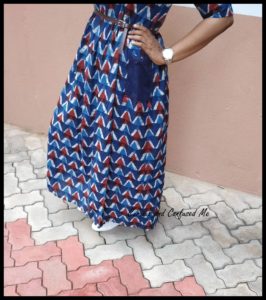 Third look:
My favorite: Printed pants. I love love printed pants specially in the thick rayon/crepe matirial. With cotton printed pants there is allways a threat of them shrinking with every wash. I have paired it with the Black top and Mules to give that smart look to outfit also to add bit color to the outfit. You can even wear a formal plain shirt/top.
Printed pants: Big Bazaar 799INR
TOP : Unlimited 699INR ( Lets not count this, as we all have one basic black top in our wardrobe)
Mules: Lifestyle 799INR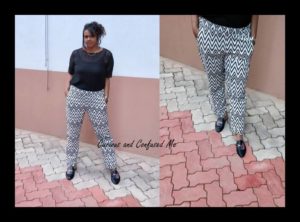 I understand and I agree that buying everything branded is difficult. If you have a good spot for thrift sopping well and good. However don't be in the idea that Branded clothes are expensive and that you can not afford them at all. Invest in one good piece in a month and build it from there.
Please Please give feedback on this post. Also on what else you would want to see on the blog 🙂 Thankoooosss in advance
All the best
Live Life to The Fullest
XOXO
SB
---
---