Brio Cafe and Grill Mangalore : My experience
Hi All 🙂
So here I am covering another Cafe in Mangalore or Should I say talking about one of my favorite hangout place in Mangalore. If you follow me on Instagram, you might have already seen glimpses of this place.
Brio Cafe and Grill is a  small cozy place, with great views and is Located near St.aloysious college, Mangalore. Its on the first floor of the Sainik Bhavan between. As I said earlier a small cozy place, perfect for your brunch, lunch dates, dates etc. They serve Continental food, the burgers, pizzas, the mocktails. You can also celebrate your birthday parties here and also call for home delivery. Though during weekdays when college/schools are open its a busy place and one might have to wait for a place a bit, however during Sundays you will get the place the you want 😛
The staff is very courteous. The orders do take a about 15-20 mins to come as they are made fresh.
I find this place insta worthy, insta perfect place, I mean I think some of the best pics mine, have been taken here haha. The walls of this cafes have this brick coming out of the wall kind of design ,The tables are made of soild brown wood , the ceiling have this lovely hangings, the vintagy themed frames on the walls make this place, umm what do I say…. A cafe with Modern look with the Vintage soul.
About the food. Yum!! The Pastas are served with Garlic bread and stylish Italiano kinda plat, I find it value for Money.The coolers and lemonade look the same. However the coolers are sweet along with flavor, where as you will get the sour lemon punch along with the flavor in every sip of lemonade. And you have the rest of the Milkshakes which are yum too. You might want to skip the syrup they add to milkshake if you are not fond of sweet much. The burgers, are good but unfortunately I have had the best somewhere in Mangalore itself. Or at least I feel so… but these are good.
French fries .. they are good I have had them on almost all my visits so they are good 😛 I am looking forward to having sizzlers and some deserts in here. Yeah that's right the mains are so fulfilling and so satisfying I have never been able to have desert here. Okay I have had some cheese cake once and It was okay 😛
What I dint like : The coolers and lemonade can be a colder, they feel warmer at items. And the menu. Its the same Sheets clipped onto the Exam cardboard kind, just like how it was in Diesel cafe which have blogged about it a while ago. Personally not a fan of this kind of Menu.
If you are in Mangalore town for some work, or you are a student, want a place a for hangout or just a reason to hog some continental. One must visit this lace. Now lets head onto pictures, this will make you hungry even if you have had food. tada.
I'll link there Instagram handle here, so that you can drool over more pics : BRIO CAFE INSTA
Where it is located : Sainik Bhavan, 1st Floor, Aloysius College Rd, Hampankatta, Next to Aloysius College, Mangaluru, Karnataka 575001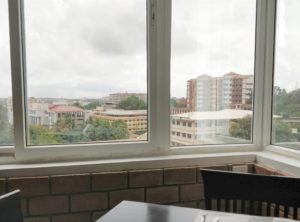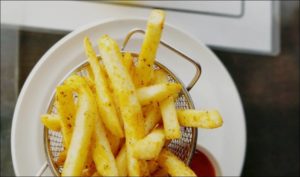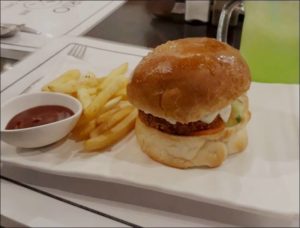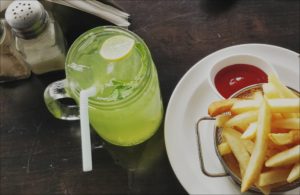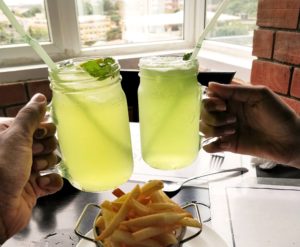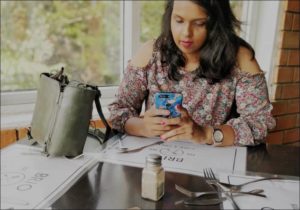 and click picture with your girls 😛 🙂
Live LIfe to The fullest
XOXO
SB
---
---