Maybelline Fashion Brow Cream Pencil: Dark Grey, Brown Review, swatches
Hi All 🙂
Maybelline has launched Fashion Brow Cream Pencil and brow pomade a while ago.
Courtesy of Maybelline I have both the shades, so let's get onto the review.
Price: INR 175 for 0.78g
Product Description: Creamy and super blendable. This brow pencil gives you the most natural looking brows ever! With the improved formula, you can now have lasting brows up to 12 hours.
My Experience with Maybelline Fashion Brow Cream Pencil:
Packaging: The Maybelline Fashion Brow Cream Pencil is sharpenable wooden pencil. The bum is colour coded with the shade and comes with the transparent cap. Pretty old school and simple. The pencils are sealed with the plastic cover, which has all the information on it.
Texture: The pencil has in between texture. Not too creamy not too stiff, but definitely more creamier than Maybelline Fashion Brow Duo Shaper in Grey . It glides smoothly, very easy to fill in the brows with this pencil. Also feels bit waxy, to keep those brows in place.
Pigmentation: Not too much pigmented. If you want a dark shade out of this more swipes are required. I am okay with it since I have fuller brows.
Performance: Being a Pencil, one can easily get the work done with this pencil. Once it sets, it doesn't smudge or flow out with sweat and stays easily for around 6-7 hours in this humid weather. In cooler places the performance goes upto 8 hours. The fading is there, by the end of the day, I usually touch up once I cross the 6 hours. Since this is bit creamy/waxy feel it helps in keeping the brows in place. Also the pencil helps in creating the desired shape for brows and then stroke it to fill in the brows. The overall finish is natural.
Shade:
Dark Grey: It's a grey shade works perfectly for me. It will suit majority of the beauties out there, black, deep brown hair, this is going to suit .
Brown: Its light brown. As the name says it's for people with brown brows. It doesn't suit my brows, pretty obvious it looks.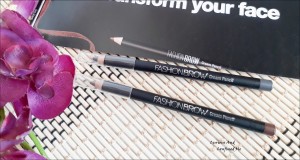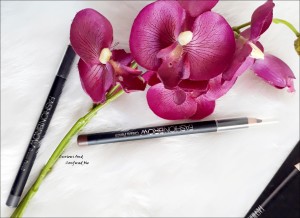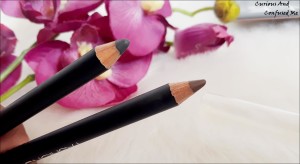 Pros
Affordable, Great texture, Gives a natural finish, Last for good amount of time, doesn't smudge, medium pigmentation
Cons:
Getting a matching shade might be tricky, One might be happy with the pigmentation, Doesnot come with the shapener
Last words
Maybelline Fashion Brow Cream Pencil is a affordable, brow pencil which works well and gives natural finish to brows with its semi creamy texture and lasts for 6-8 hours. I know it doesn't come with the sharpener or spoolie but at this price point we are getting a good product so no complains. If you like pigmented, super creamy eye brow pencil, then this is not for you. Shade range might be issue, but I am guessing the dark grey will suit most. This is forever in my handbags for touch ups as its very easy to toss it in the bag. Do check this out.
Have you tried this? Do you have a brow routine?
Live LIfe To The Fullest
XOXO
SB
*PR product
---
---