NYX Soft Matte Lip Cream : Prague, Monte carlo, Copenhagen
Hello cupcake 🙂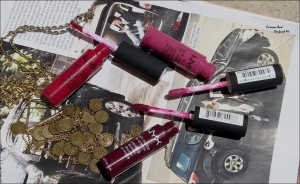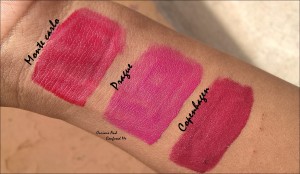 NYX Soft Matte Lip Cream are famous. Nyx got launched in India finally and as expected NYX soft mattes sold out like Kylie Jenner lipkits =)) At the moment they are again.
When they finally came to stock, I went ahead and ordered the shades I want like there is no tomorrow. I could not bear the pain of I should have bought them, I have to wait more and all that. Let me tell you, before I go ahead I am not going to go deep into the review. And I have good experience with these and they live to up all the hype with me.
Me loves the Packaging. Plastic Colored tubes as per the shade with the matte cap. Doe foot applicator which helps in spreading the creamy formula equally on lips. They dry down to perfect matte finish in about 5 minutes. They have a lovely vanilla scent to them. Since all of the shades are on the deeper side they stay 5-6 hours intact. After the lunch the lower center lips loose the shade which can one can touch up easily. Being matte lipstick I don't find them overly drying but I always make sure that prepping the lips before the application for the butiful pout :p
Shades I have :
Prague : The Pink mauve shade. Instantly brightens up the face.
Monte Carlo : The Pinky red shade, Miss Claire 10 is a 90% match.
Copenhagen : Berry Purple shade. Comes as Red Plum on me lips. I don't know what It is about the Berry purple Goth shade on me, everybody including me Loves them. I had to learn the pronunciation of this word. You see when it comes to certain words I get stuck.
Out of the shades which NYX launched in India, I picked up my favorite. If they launch the rest of the shades here, I will pick up my favorites out of them. I know we have to pay double the amount here, but honestly I am in place now where if I can afford it I would go ahead and buy rather than keeping it in the wish list. I think for a lipstick lover these are a must try. Come on its 600, you try at least one. Also dont be afraid to try these looking at the swatches online, might look dark but
in real life they are very wearable.
Price: 600 INR in India or $6 elsewhere
So which shade are you eyeing on? Which shades do you own.
Also buy that lipstick which is in your wishlist. Feels goood 😀
Live Life to The Fullest
XOXO
SB
---
---