Faces Canada Long Wear Eye Pencil Black Sparkle : Review, swatch
Hello Gorgeous 🙂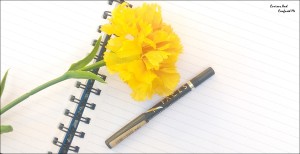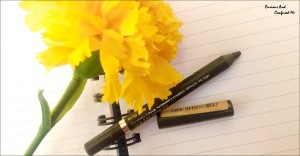 I have had Faces Canada Long Wear Eye Pencil in Black sparkle for a while now. Whenever I need some change in my eyeliner game I go for this. I have used plenty colors in this range too, which fared well. Now lets get onto the review of it.
The Faces Canada Long Wear Eye Pencil in Black sparkle is a usual sharpenable pencil. Nothing fancy, the bum and cap has some sparkles on it indicating the shade of the pencil.The shade is black, not blackest of black but not too light either with silver sparkles. The pigmentation is buildable. The texture is really smooth no tugging no pulling, just glides on and gives pigment filled punch in one stroke. Since it is smooth the tip doesn't remain sharp for a long time. Though it is sharpanable which leads to some product wastage, the tip doesn't crumble and break despite its soft texture.
I have not tried it on the waterline since it has sparkles in it, I dont advice either. Once applied on the Upper lash line , it sets and does not budge, does not smudge for around 8 hours.  If you want to smudge it, you need to smudge it immediately after applying the eyeliner. Its waterproof too.
Now shimmer particles, they do move around , after say initial 3 hours. More if you keep touching the eyes.This hasn't tiered the eyes, no burning, nothing. It goes away easily with the makeup remover. It is one of those shades that gives that instant jazz to eyes. Specially when smudged softly just right after the application.
Though it has never irritated my eyes I still would not recommend this to beauties with sensitive eyes and the one who keeps rubbing the eyes, as it has shimmer particles. For the rest, do check this shade out if you are looking for a sparkly black liner. Amazing shade at okay rate, long staying power, doesn't smudge that easily. Give this range a try. 
Price: 449INR for 1.2gms
Have you tried this? Do you like sparkly black eyeliner?
Live Life to The Fullest
XOXO
SB
---
---