How to make mild body scrub more scrubbier + DIY :)
Hello All 🙂
I like coarse body scrubs. I like when they scrub deeply.
But I also realize that they are not good for the body.
As I am someone who mindlessly scrubs and don't pay much attention lol .
So solution: Mild scrubs.
But then again I need little harsh or more scrubby particles at times. But I dont like keeping multiple products at times.
Solution: Add Sugar to it 😉
So this goes like this:
1-2 tablespoon of Mild body scrub + 1 tablespoon of Sugar = Your money saved.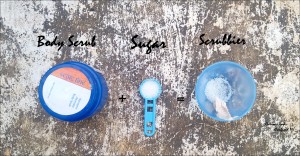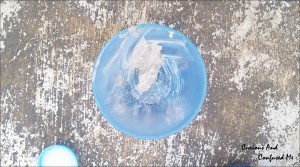 Also DIY:
Most body scrubs are DIY'able. During travelling I hardly carry body scrub but I use the following DIY almost 90% of the time. 
Which is :
Sugar + body lotion/moisturizer/butter/face moisturizer =Instant body scrub at your finger tips.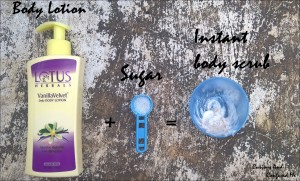 Where to get the sugar while travelling : Steal it from the restaurant you are dining in or order a room service 😛 
What do you think about this? Do you like mild or coarse body scrubs?
Live Life To The Fullest
XOXO
SB
---
---