Apparel Candy : best wholesale clothing store online
Hello All 🙂
Not that often that you come across a Wholesale Clothing Company which sells clothes online. When Apparel Candy asked me take look around their website that's the unique thing which caught my attention. And that's what I loved about Apparel Candy. 
Apparel Candy gives you a chance to pick up the item of your choice as a single unit or as an option to fill up the shelves of your shop. They target on providing their customers with the affordable, trendy, it clothing pieces without compromising on the quality. Apart from that they also sell accessories, sunglasses, bags..etc. Basically every fashion related items. They also sell clothes in the Plus and Junior sizes. So there is something for everyone. Just make sure you refer to the size
chart provided on the site before zeroing on a piece if you are picking it up as a unit piece. They keep their collection very trendy so you will find the latest fashion in no time in Apparel candy. Liked any trend in the clothing? Make sure to check them.
Now one might ask Apparel Candy though they are the best wholesale clothing store online, is the shipping speed good? They value the business of their customer to the core. Customer satisfaction is top priority for them. So they make sure that they deliver the goodies quicker. In which they are a pro.
They have made their website secure, so you can use your payment option without any worries. Talking about payment mode they accept all major cards and you can pay via PayPal too. Also the return policy and policy to return the item in case you receive a wrong product is very customer friendly. The shipping charges will be according to the place you are residing in. Once you have made the purchase prompt shipping and tracking details will be sent.
In my opinion Apparel Candy think this makes the great one for the wholesalers as being high on quality, Apparel Candy Clothing also guarantees a Low Price point. It will be great options for the entrepreneurs out there, who want to do a business on their own. And if you like a single item you can buy it as an individual item too.
Do try the website. And while you are at don't forget to pop them winter sweaters and winter accessories to be fall ready.
Let's take around some of the pieces I picked.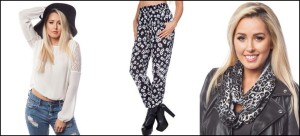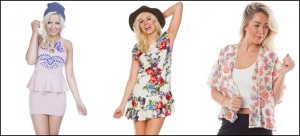 Live Life To The Fulelst
XOXO
SB
*Sponsored Post 
---
---