Diana of london super star liner/eye kohl pencil : Review,swatch
Hello All 🙂
Along with the Diana of London liquid Lipstick Sunset Red I ordered another beauty thingy from the brand and that's this star liner /eye kohl. Eyes are window of soul. Beauty of a woman. Some see with two
eyes, some like me need extra pair of eyes. I can't open any post traditionally!! Can I? =))
Let's get into the review.
Price: 399INR for 1.2 g
Product Description: Long-lasting! Smudge proof! Smoky eyeliner – gives intense color for dramatic eyes. The soft liner is perfect for defining eyes, just apply a thick line along the upper and bottom lash line, and smudge for a sultry smoky eye effect. Suitable for use on the waterline.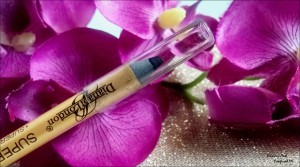 My experience with liner/eye kohl :
The way this eyeliner is, all I want to say is it's a gel liner in pencil form. The packaging is basic, gold colored body with the sturdy transparent cap. This is a sharpenable pencil. The texture/consistency is extremely smooth. Once sharpened we can use it 3-4 times that's all. If you want to keep the tip sharp, it is going to be hard. It is jet black you know one of those Gel liner blacks. It is packed with pigmentation; you need a light handed application. It sets within 10 seconds and it is smudgeproof, budgeproof. Once set on upper lash line is stays as long you take it off, on waterline after about 6 hours it starts fading, but traces will be left even at the end of the day. Needs a good oil based makeup remover to get rid of it. Packaging wise it's a sharpenable one with transparent cap. I love using this to tightline a lot, the creaminess of the liner helps also to have that smudged upper liner look. It is not a wooden pencil, rather a plastic types. Also it's waterproof.
Though frequent sharpening leads to wastage, the performance makes up for it and I am okay with it. However there is one thing. It irritates eyes at times. Though my eyes are not sensitive, I see that when I apply this after a long day working on computer, it tires the eye. So this is definitely not for sensitive eyes girls.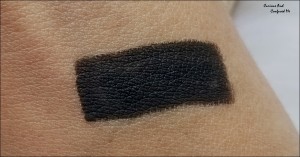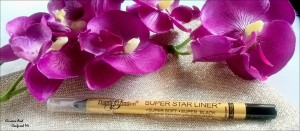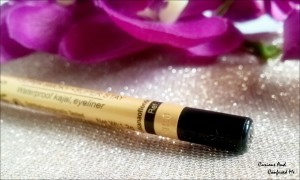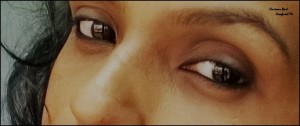 Pros:
Jet black shade, Smudgeproof, Waterproof, Stays whole day as eyeliner, 6+ hours on waterline, Affordable.
Cons:
Frequent sharpening needed, cannot keep sharp tip, Irritates sensitive eyes, needs oil based remover to remove it.
Last words:
I absolutely loved Diana of london super star liner/eye kohl pencil, I might actually go for this again. I can wear this on the days when I am not working, you know for outings. This can be tried but it's a definite no no for sensitive eyes.
Have you tried this Kajal? Which Kajal are you using right now?
Live Life To The Fullest
XOXO
SB
---
---