Faces Hydro Makeup Remover: Review
Hello cupcakes 🙂
After getting stuck to Ayur Deep Pore Cleansing Milk for the longest time I decided to try other makeup removers one by one.
This time I gave Faces Hydro Makeup Remover a try and now it's time for its review.
Price : 399INR for 100 ml
Product Description: This gentle,Oil-free, Antioxidant rich, water-based formula removes eye and face makeup quickly and gently and Tender on skin. It leaves no residue, so you can reapply makeup immediately after use.
Directions To Use: Swipe over with a cotton pad and wait for a few seconds, then wipe gently downwards.
Ingredients: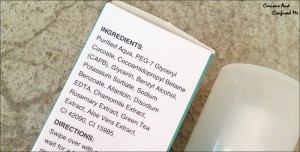 My Experience with Faces Hydro Makeup Remover:
Faces Hydro Makeup Remover comes in a practical packaging. A transparent Plastic bottle with a spray. That being said the packaging is not travel friendly, it leaks if not kept in the straight position. I would say buy it from the counter. As the name suggests the remover is watery like and it has a Aqua green type of color. The remover has a very fresh scent, something like your freshly washed clothes will have. Quite a delight to use it on the face I must say.
Performance: Just as mentioned in the direction I usually spray it on the cotton and then swipe the cotton across the face. Once you have swiped it across the face you have wait for few seconds for the makeup to break down. If you keep swiping the face with the makeup remover drenched cotton and try to clean the makeup, you will end up using a lot of product at one go. It removes the normal eye, face makeup at one go. The foundation face needs 2 rounds as well the long staying eye makeup. Waterproof mascara and some these extreme long staying Kajal's will not go completely from the waterline.
It has never broken me out and never left any residue on the face. It leaves a soft skin behind. Faces says there is antioxidant properties in it, maybe it's because of that. After I have removed the makeup with this ,I feel fresh and skin feels clean.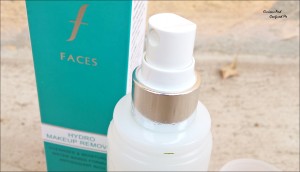 Pros :
Water based, Refreshing formula/scent, Hasn't broken me out, Doesn't leave behind a residue, Can be used by all skin types, Anti-oxidant properties, Not tested on animals, No irritation to skin.
Cons
Not a travel friendly bottle, Long staying waterproof makeup needs 2 rounds.
Last words:
It is very refreshing to use because of its light water based formula, fresh scent. Since it doesn't leave any residue behind without sucking the moisturize of the
face it preps the face for the next stage. Be it for your night routine products or makeup. I have never used a water based formula and I am happy with this. I feel
that it will be a very nice product for summer, for humid places. As for me I want to try the cleansing milk in the range and I might buy this some or the other time.
Do give this a try.
Have you tried this? Have you tried the Cleansing Range by Faces?
Live Life To The Fullest
XOXO
SB
---
---