Maybelline Color Sensational Lipstick Crazy for Coffee!!
Hello Gorgeous 🙂 
What MNY says: Lip color so rich, so stunning…it's sensational. Creamy lipstick thanks to nourishing honey nectar.Lipstick with pure pigments in a satin finish.
Price: 399 INR for 4.2 gms.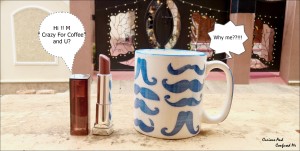 N*de lipsticks borderlines between "Ugh gorgeous" to " Where your lips at?" .
Maybelline Color Sensational Lipstick Crazy for Coffee managed to give me just that. " Where you lips at "  and I went all "WTF did I buy? and Why?"
And that's how it was in hibernation all this time.
The lipstick is going to expire by the end of the year, so I thought of shedding some light to it, swipe it 4-5 times you know.
And then this happens!!!
Ughh it looks gorgeous!!!
Like how I have seen it on you pretty girls out their.How I imagined it to be. It has something to do with my face being even toned and reduction of pigmentation around my mouth after using the Auravedic Skin Lightening Oil.
I am loving this coffee. Not the Magenta lips kinda love..but some love 😀
Review: Crazy for Coffee is soft brown shade with Mauve/pink undertones. The undertone isn't really prominent. This vanilla scented lipstick is creamy, opaque, covers the lip pigmentation easily and glides smoothly on the lips. They don't need prepped lips, very forgiving on the lips and moisturizing to an extent. It looses its sheen after the lunch leaves behind a  pale brown tint on lips. Overall staying power is about 2-3 hours. The packaging well its basic. Brown cap with silver bullet, typical. Sometimes I add a touch of Pink/Purple/Red to it and it works well. It's creamy so it transfers.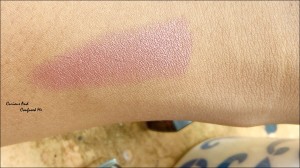 It's a good neutral shade under 400 bucks, which is going to suite medium to Dusky skintones well.
If you like it swatch it at the counter. There is a neutral shade in Maybelline color show matte and stays more than this I believe. So don't forget to check that out while you are at the counter.
Do you have this? Have you used a lipstick which made you go " WTF  did I buy" ? ??
Live Life To The Fullest
XOXO
SB
---
---