Tips On How To Stay Stylish This Monsoon !!
Hello All 🙂 
Monsoon can be agitating at times especially to the working class. They reach office and back home late, they are likely to get drenched in the rain anytime, and don't even ask about the look as it will be terrible! Myself being a working woman has faced a lot of issues walking through the water logged roads, boarding buses during the rain and literally hanging myself on one of the pipes of the buses, trying not to fall down. It is a terrible experience indeed!
Whatever the situation be, women do not give up that easily. They still find ways to look their best even when it rains. They take care to wear clothes with the specific colors that are to be worn during a rainy season and to wear waterproof makeup as well. So, rather than just waving about the various ways, let us list out a few tips on how to remain stylish this Monsoon.
Wear Lycra, Polyester, Synthetic Clothes
Right fabric is very important during the rainy season. You are likely to get wet if it rains anonymously when you are on your scooter right in the middle of the road. The fabric that you wear plays a key role in helping you. Lycra, Polyester, Synthetic clothes are the best to be worn during monsoon as they get dried very fast. Online stores get you clothes in these textures more reasonably. Try out Amazon India.
Use Dark Shades
It is not a good idea to wear light shades during the rainy season as they look more transparent when you get wet and also they are clearly visible when stained. So prefer wearing dark colors.
Wear Kurtis
It is convenience that matters more during the monsoon and what could be more comfortable to wear other than a kurti and a leggings? Wear them confidently during the Monsoon. Forget salwar-kameez and shawls instead wear short kurtis and leggings probably with a scarf or stole. Buy amazing kurtis for the perfect Monsoon look online from Craftsvilla.
Waterproof Makeup
Now this is the most important factor among the all as it denotes your overall look during monsoon season. Wear waterproof makeup whenever you step out of the house be it the kajal, your lipstick, your mascara, the foundation etc. Make sure that you do not over do on your makeup during the Monsoon season as it will give you a spoiled look.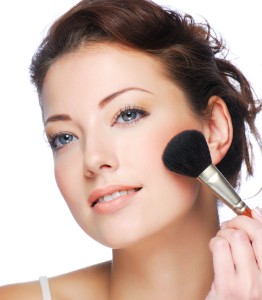 Flat Heels
It will not be convenient if you wear high heels during the rainy season. Even shoes will not be a good option. Wear flat heels during rainy season. Waterproof sandals are the best during this time. It will never let your feet moist all the time, later making it stink with a foul smell. Consider wearing slip resistant floaters, or bellies also. Check out Snapdeal for cool collections on flat heels to style your feet this Monsoon.
Moisturizer In Plenty
Apply moisturizer in plenty even during the Monsoon as your skin is likely to get a little naughty due to the sudden change in climate. It will be cold and it might need some nourishment. You can also apply any of the essential oils to make your skin become soft and supple.
Tie Your Hair
It is always not good to leave your hair open. It can get your split ends and also it can make your hair frizzy. Do not apply too much of oil on hair during Monsoon. Braid your hair. It is the best way to keep it in control. Probably you can choose some good braided hairstyle to keep looking stylish.
Colorful Umbrellas
Those days are gone when you are supposed to have only black colored umbrellas. Now, you have got plenty of color options when it comes to umbrellas. Buy the one that suits your mood and style. Wear a stole around the neck to get a perfect look.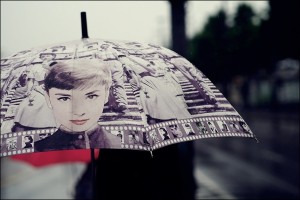 These are the tips on how to look stylish this monsoon. I follow them, do you?
Live Life To The Fullest
XOXO
SB 
---
---