Shop with Khojguru : One stop for Latest discounts and Coupons
Hello All 🙂
Imagine yourself in a situation, where you are buying something. Let's say Pizza.
You are about to place the order
Before hitting the Final button, do you use coupons?
You know discount coupons, which saves your money from that total amount something like khojguru.com provides.
If I were you I would totally use the  Dominos discount coupons which are available through the Khojguru.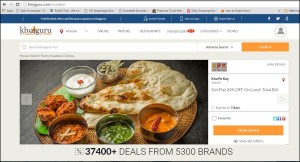 Founded in 2007, Khojguru delivers coupons online in India. They promise and provide free coupons in numerous categories. From flowers & gifts to online shops to restaurant to Beauty Salon of a particular cities. Overall they have 1500 online and offline merchants.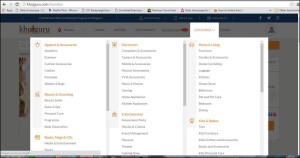 Website review:
The website itself is pretty easy to navigate. You can either create a separate account or use you Social media account to create a profile in the website. As soon as you login, some of the Top browsed categories, the popular pages are listed at the home page itself. If you want a particular coupon for a particular brand all you have to do is enter the brand/company name and hit on search. All the possible coupons will be listed there.  
And if you don't want to search and go to a particular category and explore the coupons you can hit the categories tab and select what you are looking for. There is a City tab under which you can select the city name you reside, or change it when required. This will come in handy if you are looking for discount Coupons for flowers or say if you are looking for Salon Deals in Mumbai.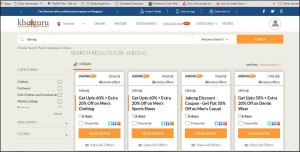 After I have come across this website I have been informing this to my family and friends as well. After all sharing is caring he he. My cousin have used the coupons from this website. She mentioned that the whole process went smooth and got a pretty good deal. I believe she used Zivame coupon codes. 
So the Next time you buying flowers online in your city or booking a Saloon service, ordering clothes online or a pizza don't forget use Khojguru for the latest coupons and discounts. After all saving money never hurts 😉
What are you waiting for, get going 🙂
Live Life To The Fullest
XOXO
SB
*Sponsored Post 
---
---