EOTD's using MUR I Heart Makeup eyeshadow palette
Hi All 🙂
Couple of days back when I reviewed the Makeup Revolution I Heart Makeup I Am Powerful eyeshadow palette, some of you asked for the EOTD's. So instead of updating the review post, I thought of doing the separate post. So here is it.
Disclaimer: Dont have high expectation, it is going to burst 😛 Me no pro.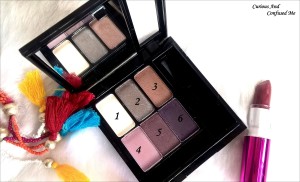 Here I have the Shade 2 on my lids. I applied it on half of lids and blended it using brown transition shade I have. Tight lined the eyes and khol on the eyes and a coat of Mascara. This is my go to party look. Not too much bling, not too much subtle.
Here I have Shade 6 on the entire lids and blended its harsh edge using the matte shade 4, Maybelline hyper matte as liner and Sugar kajal.
Here I have matte shade 4 all over lids and and a double coat of Mascara on the eyes. I think this makes the great subtle daily wear look thingy.
This one is a last look, more like a Hodge podge of shades. I know its not the neatest one but gives a picture on how the shade 5 looks on the eye.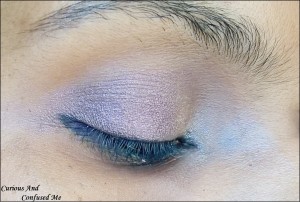 I am completely aware that the eye looks aren't the neatest one, but still. The eyeshadow are much brighter in person, being a dusky skin girl I have blended them thoroughly so that shades wont end up gaudy.
Here are the Makeup stuff I used for these looks: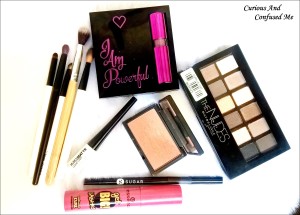 Phew!!! I think I need a nap …zzzz
Follow me on bloglovin and i'll follow back 🙂
Live life to the fullest
XOXO
SB
---
---