Lets get Streetstyling!
Hi All,
The street style, the Joggers, the bucket hat, dainty jewelry seems to be in trend right now. Not going to lie my pinterest board is filled with images influenced by street style. I especially love the co-ordinate sets and layered necklaces.

Next question is Isn't is expensive? The coordinate sets, the jewelry? According to me Fashion Doesn't have to be expensive all the time, Since we have e-commerce sites like Wholesale7. The clothes, the accessories they sell on the sites is very Korean and Japanese streetstyling oriented.
They bring out latest designs which are mentioned in the fashion magazines. And you can get them all without breaking your bank. For example, just look at their 5 dollar store . The Chunky hoops earrings go very well with the joggers. One can also opt for plain looking co-ordinate set, with the bling chokers with dainty hearts, butterflies on them. Also, don't forget the layered chains, they can elevate any look, be it dressy or be it joggers with simple Tshirts. The key, lock and twist designs in the necklaces are quiet the rage right now. If you dont want to pick up layered chain sets, you can pick up dainty individual necklaces and layer them together too.
Wholesale7 , Despite being the wholesale women's clothing , takes care of the quality very well. If you are planning to go for the wholesale buying, I would suggest to hoard on some co-ordinate sets, some joggers and some cropped hoodies. The joggers in grey and black colors are quiet the rage right now. Each items have certain minimum quantity which needs to be picked.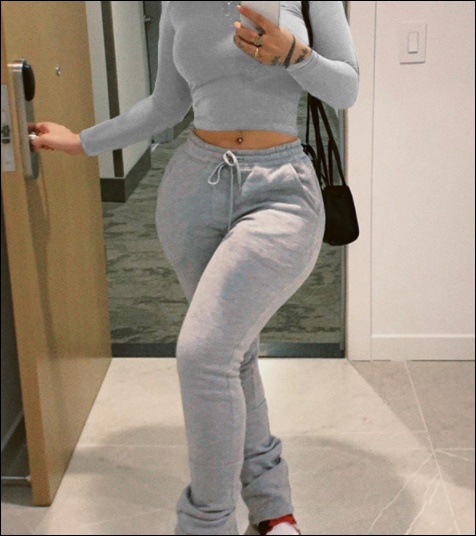 And if you are in hurry and want to stock up on the trendy pieces, which are Currently IN right now, they do have section where in the orders will ship in 48 hr . Once you create your account, buy the products, the tracking details will be provided to you. They do have wholesale buyer programs too. Also they have given answers to all the FAQs which one may have for the website.
Do check Wholesale7 out , if you are looking for trendy street styling clothes.
Live life to the Fullest
XOXO
SB
*Sponsored post.
---
---