Swiss beauty metallic liquid eyeshadow review : 04 and 06
Hi All 🙂
I picked two of these during last years Dhussera celebration, to have a bling bling on the eyes.
I did see all the tutorials of Stella liquid eye shadows and other sparkle eye-shadow tutorials, but I was no wayy interested in spending much on the sparkle eye-shadows. Since I know, glitters on eyes will be used by me, only during the festive season and may be once or twice after that. Forget high end I was not interested in spending more than 400-700 on each.
Then enter Swiss Beauty Metallic Liquid Eyeshadow . Affordable and raved a lot. So here is my review on these.
The liquid eyeshadows come in a rectangular shaped transparent body with a rose-gold cap. The doe foot applicator is provided to distribute the product on the lids. Applicator does pick up more products, but with fingers you can tame the product on the eyelid.
The pigmentation is good in the shades I have and Its opaque too so it covers up the eye. One swipe is all needed to bring sparkle to the eyes. The liquid eyeshadows are liquidy in consistency. Once on the lids, they dry down pretty fast and don't really move for good 7-8 hours. But after about 4-5 hours, I have seen a twinkle here and there around the eyes, on the chin. Which is bound to happen in these kinda sparkly eyeshadows. The sparkles or the glitter particles don't look chunky or tacky on the eye. It sits beautifully on the eye for long hours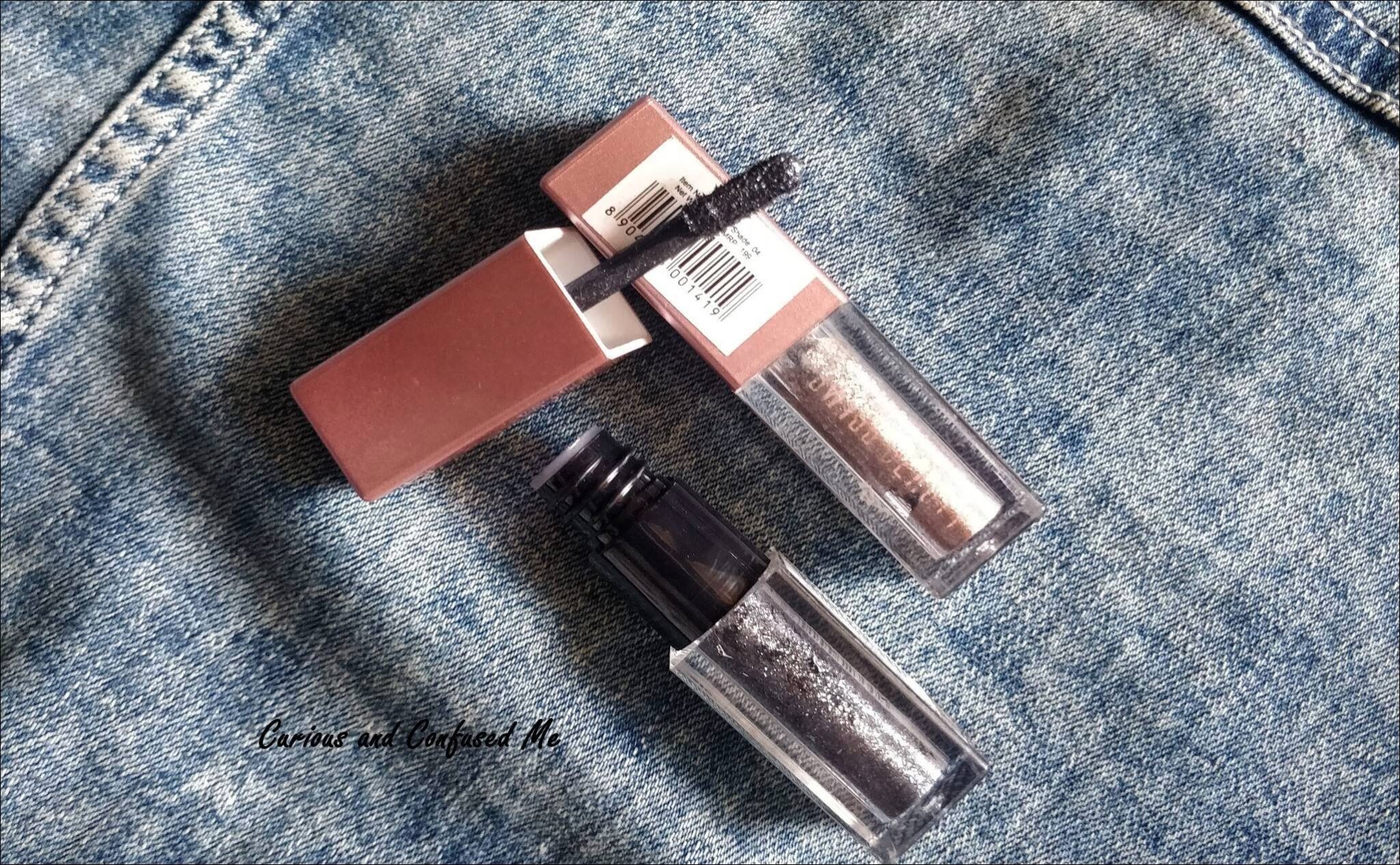 Shades I have:
04 Rose Gold Retro : Rose-gold shade with silver glitters.
06 molten midnight : Charcoal black with silver glitters. This one, goes bit patchy while applying, but somehow dries evenly on eyes and sits pretty without looking patchy on eyes.
I don't have any cons as such for this. Now that I have them since more than a year, they have dried in the tube. Which is okay, I mean it dries after 14-15 months. Since it has glitters, one has to be careful while removing it.
Overall loved the Swiss Beauty Metallic Liquid Eyeshadow . Affordable, looks beautiful on the eyes, Does its work, stays for 6-8 hours. Do try it out whether you need it occasionally or regularly. Its fun. As for me, I will buy them again during the next festive season.
Price: 199 INR for 2.25 ml
Have you tried these? Do you like glitter on the eyes?
Live Life to the Fullest
XOXO
SB
---
---