DIESEL CAFE Mangalore : My experience :)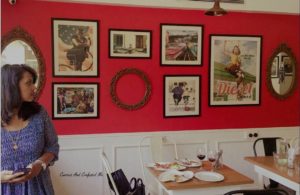 Hi All 🙂
This is my first stint at reviewing slash talking about my experience about the cafe.
Diesel Cafe is set in Balmatta, Mangalore where one can go when they can think of English breakfast a brunch, waffles pancakes, oriental and all things continental. 
Basically if you crave something other than the Indian, Dosa, chats and crave that English cafe like environment this is the place to go.
The Menu impressed me, just that style did not. The Menu is basically Sheets clipped onto the Exam cardboard kind. I struggled to go back and forth while I was reading the Menu. What impressed me is that the entire description about the dish was given right under the dish name. Wish the Menu had picture of the dish, you know kind of giving that picture onto what we are having.
The starters I ordered was mushrooms something, nothing extraordinary but was delish. The Oriental Rice I ordered is named as " Vegan Bowl". It was delicious. I was kind of in the mood of binge eating and surprisingly I ended up having healthy food itself.  Since the Vegan bowl had Tofu tossed and braised in some delicious sause, sauted spinach with some garlic rice. 
While the Vegetarian Dish had the quality of one,  Non vegetarian dishes were bit too much for one person. If you are going in there with your non vegetarian friend you are in for a luck. Also orders are freshly made, so orders do take some 15-minutes to come.
That makes this place perfect to have that gossip session, long talks, lazy sunday brunches , suppers and even dates 😛 The ambiance, the people who come to dine in, the staff everything is perfect. I would say " It's Lit" . 
Apart from the Oriental it servers Wine, cocktails, hot coffers/teas and waffles bagels and all thing yummy. I am definitely going for brunch or waffle kinda day. For now enjoy the pictures. The quality might not be that good, coz I originally dint plan to write this post so. But still here we are 🙂
Location : Balmatta Junction, Near Collector's Gate, Mangaluru, Karnataka 575002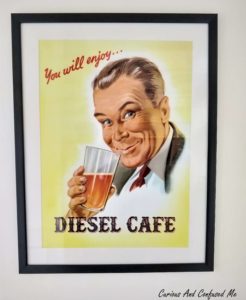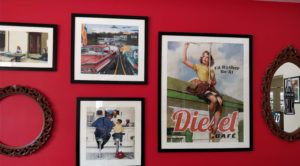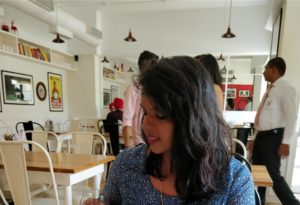 Untill next time enjoy the pics 🙂
Live Live To The Fullest
XOXO
SB
---
---