Anytime Hydration : One Cream with many faces – body cream/moiturizer review
Hi All 🙂
One day while I was going through new release in e-commerce sites I chance upon this.
Berkowits Any Time Hydration One Cream with many faces – body cream/moisturizer.
It was not the formulation or the new brand or the price that called me.
It was the tin cute box.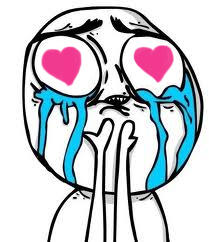 Just look at it, for a minute and then lets move onto the review.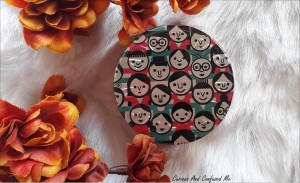 Price: 269 INR for 60gms ( Till now I have spotted this in Nykaa, Flipkart and Anytime Hydration have thier own website )
Description:
One Cream with many faces, Anytime Hydration provides long lasting hydration and moisturisation. Formulated by doctors and cosmetologists, it combines Shea Butter, Pomegranate Seed Oil, Vanilla Bean Extract and Vitamin E to provide long lasting relief to parched and dry skin. The non-greasy formula is excellent for hands, feet, elbows, knees, face and any other areas that require relief from winter dryness.
Meant to be your perpetual companion, Anytime Hydration is designed with a functionality-first mindset and made in a WHO GMP certified manufacturing facility with lots of love and care. It comes from the house of Berkowits Hair & Skin Clinics and is the latest addition to their age-old pursuit of delivering quality skin and hair solutions.
Ingredients: Purified Water, Butyrospermum Parkii (Shea Butter), Polyglyceryl-6 Distearate & jojoba Esters & Polyglyceryl-3, Beewax & Cetyl alcohol, Dicaprylyl Carbonate, Cetostearyl Alcohol, Punica Granatum Seed Oil (Pomegranate Seed Oil), Vanilla Planifolia Oil (Vanilla Extracts), Phenoxyethanol & Ethylhexyl Glycerin, Vitamin E Acetate, Hydroxyethyl Acrylate/ Sodium Acryloydimethyl Taurate Copolymer, Fragrance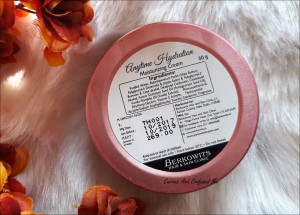 My thoughts on Anytime Hydration :
How my skin is : Very dry feet, normal skin overall.
This Cream/moisturizer comes in a very very super cute tin round boxes. There are about 8 designs I believe and I picked up this Global citizen one. The packging is very handy, sturdy and can be dropped in the bag without any worry.
Coming to the product, the cream is off white in color, creamy and thick. More like our body butters. This has all the right ingredients like Shea Butter, oils and beeswax and all. So of course the texture and formula will be enjoyed by the dry skin, however not so much by oily skin. One has to apply little bit amount for oily skin and normal skin. Once massaged it does get absorbed by skin quickly.
The scent is of shea butter, is pleasant but nothing too unique or too much scent. Which i actually good. It instantly hydrates the skin and keeps it moisturized for long hours. Once applied, I don't feel the need to reapply it until I take bath. Even in the AC environment, it works fine.
Anytime Hydration is a wonderful cream/moisturizer which is treat for dry skinned girls. If price doesn't bother you go ahead try one of these. If you have oily/normal skin it will be heavy for you. So make sure to apply less amount. If you like light moisturizer you can skip this. If you like cute packaging collect them all 😛
Recommend.
Who likes Cute packaging? Are you aware of this product's existence?
Live Love to The Fullest
XOXO
SB
---
---