CaratLane : One stop destination for your Dhanters Jewellery shopping !!
Hi All 🙂
Diwali!!! * Screaming in head right now*
Diwali being a festival of lights needs no introduction for us indians. The jewellry, the food, the cloth, shopping and cleaning houses. I live fot it. 
As I said Diwali is a festival of light, you can see Diys, oil lamps, lantrens everywhere. It's a sybolic of keeping away the darkness or evil. During Diwali it's believed that Goddess Lakshmi makes a visit to each house and she blesses us with healthy and prosperous life. Diwali is usually a 5 day celebration, which starts with Dhanters and ends with Bhai dooj.
Dhanteras is associated with buying jewellery. On this day women go out shopping to buy jewellery of their choice for themselves.  As it brings good luck for the family and symbolic of welcoming laxmi into the house. And my family and I, we thoroughly believe in this and we look forward to buying new jewelry pieces every one on Dhanteras.
I am planning to either buy a gold chain or bracelet this year. Whatever the plans may be this year the jewelry shopping will be wee bit different. Why? Because I came across a CaratLane a leading e-commerce company of jewelry. I mean in this busy life we practically buy everything online so why not jewelry?
One might say that when it comes to Jewelry one has to buy from the authentic one. I understand and hence I choose  CaratLane. One should not bother about authenticity with them. They deal with gold, Diamond and offer largest collection in the country. And they have partnership with Tanishq jewelry, which says it all.
CaratLane helps us save time by delivering us what we want sitting at home. Since they manufacture their own products, we end up saving up to 20% compared to the retail shops.
They offer wide varity of designs in Necklaces , rings, earrings . What I liked is they even have simpler ones listed in the website and not just the heavy work ones. I am pretty sure there are plenty of people who are like me 😀 The jewellery ranges from 5000 to 75000. On their page there are options to sort to reach to your desired jewellery piece. Like price range, product materiel, whom is it for and even the length.
I initially thought that I will just end up with heavy worked necklaces, as I had tough time searching for simple designs in retail shops. And when I bumped into caratlane, it's different story all together. I am spoilt for choices: D  I am kind of confused now. Let's look at 2 of the many designs which I liked.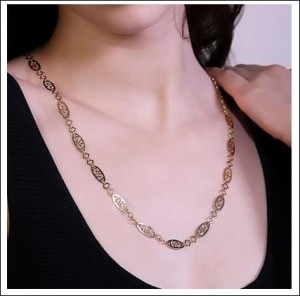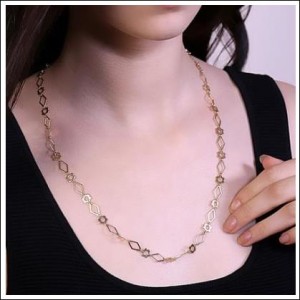 They even have shops in Bengaluru, Chandigarh, Dehradun, Coimbatore, Chennai, Delhi/NCR, Hyderabad, Mumbai ,Pune,Thane. So if you reside in any of these cities you have visit their showrooms too. As I said they are authentic and the diamonds they deal with are certified reputed third party labs like GIA, IGI and HRD. and the jewellery is BIS hallmarked.
Once you select a particular product, all the details of the jewellery, the lenght of it and the carat information is present on it. Along with that the information on COD, EMI options etc. They offer 30-Day Money Back guarantee and Lifetime Exchange of the jewellery too, After all we ladies get bored of the designs soon. The tamper proof packaging is insured and they ship across India. The online payment methods are secured too.
All in all I can say that impressed with CaratLane and looking forward to shop not only during occasions but whenever I require a jewellery. Do check them out.
Live Life To The Fullest
XOXO
SB
*Sponsored Post
---
---