Nykaa EyeM Black Kajal : Review, swatch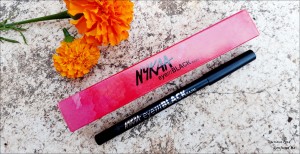 What Nykaa says: Here's a winning combination! Nykaa's EyeM Black Kajal Gel Kajal brings you the luxe gel finish in the ease of the pencil! This creamy, no-tug eye pencil can be used along the lash line, or extended to create a dramatic eyeliner flick with its blackest black pigment. Its waterproof and smudge proof formula glides
on effortlessly and the rich black pigments stay put for a perfect, intense dark line that lasts all day and all night!
Ingredients: It is free from parabens, preservative and animal derived ingredients. It is Dermatologically and Ophthalmologically tested and approved.
Hi All 🙂
As I start the review of Nykaa EyeM Black Kajal , the song that comes to mind is "No" by Meghan trainor Coz M a gonna say no to this kajal and you will soon learn why.
Nykaa the online portal for cosmetics has been on a roll and has been launching in-house brand cosmetics. I have loved thier creamy lipsticks however the kajal is a disaster.
The Kajal comes in a red box with all the details on it. The Nykaa EyeM Black Kajal, has a black body with the black cap. It's a sharpenable and since it's soft one has to sharpen it again in no time. There is a sharpener supposedly free with it, but I dint get it. Got lost in the way or it's on the way I don't know. Anyhoo, the Kajal as they mentioned in the description has all the traits of a gel Kajal. It's super duper black, glides smoothly on the upper lash line and waterline. However it loses in staying power in big way. On the waterline it starts smudging in about 2-3 hours and end up giving racoon eyes. On the upper lash line it stays long about 6 hours.
I am making it work, eyeshadow on the top of the Kajal, touching up , wiping the kajal and all that jazz. But temme how many of you have that much patience. Also at this price it should have performed well. On the upper lash line it does stay long, but being a kajal it has to stay on the waterline which it doesnot do. And if you want this for eye liner, I would say no. As there are plenty of kajal's under 200INR which works wonderfully for that purpose. A big no from my side. Not at all recommend.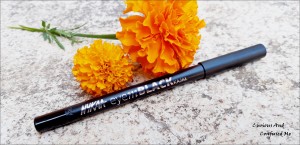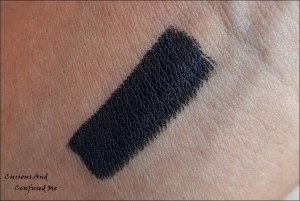 Price: 375 INR for 1.2 gms
Pros:
Jet black, Smooth texture and glides smoothly on the waterline
Cons:
It smudges and gives panda eyes ( Not the cute one ), Staying power is not good, sharpenable so product wastage
Which kajal are you using right now? Any product that disappointed you recently?
Review of Nykaa lipsticks here: Nykaa So Matte Lipstick Hot Shot Espresso and Nykaa So Matte! lipstick Wicked Wine
Live Life To The Fullest
XOXO
SB
---
---