Nykaa So Matte Fall Winter Lipstick Hot Shot Espresso 19M: Review,swatch, LOTD
Hi Cupcakes :*
Nykaa is on a Roll and they have launched 8 lipsticks under the Fall Winter collection.
So from their Nykaa So Matte Fall Winter Lipstick Collection I picked up one shade named Hot Shot Espresso 19 M.
I had been on search for a shade like this, though I zeroed on the expensive one, but a shade in affordable range that too a newly launched one. Couldn't have been better 😛
For now let's head onto the review.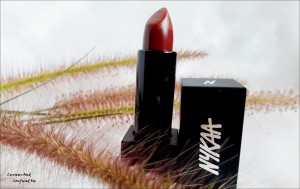 Price:399INR for 4.2gms.
What Nykaa says: Tis' the season to be ultra-stylish! The creamy, long-lasting texture gives you pout-worthy lips in one stroke. It effortlessly glides on your lips, giving you a gorgeous soft matte finish. Pucker up and get ready to party with our stunning shades. Muah!
Nykaa So Matte! Lipstick – Hot Shot Espresso 19 M : Did anybody ask for a stylish wakeup call? Well, Nykaa So Matte! Lipstick in Hot Shot Espresso is all the caffeine you need to slay the day! This gorgeous warm brown hue is worth the thrill. Don't blame us, if you get addicted!
Ingredients: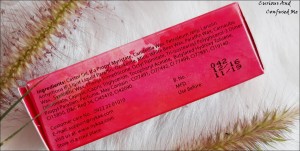 My experience with the Nykaa So Matte! lipstick :
Packaging: Just like the previous collection, the Nykaa matte lipstick comes in a pink cardboard box with all the details on it in black. The lipstick has a black matte body and has a silver Nykaa name printed on it and the bottom sticker indicates the shade name. The cap has a magnetic system to close, you might hate it or you might like it.
Texture/Scent: These are far from Matte and Nykaa matte lipsticks rather Creamy lipsticks which has super soft texture. The pigmentation is really good, with one swipe itself the color gets deposited on the lips. The lipstick has a faint vanilla scent. One can even go for 2-3 swipes to make the shade more prominent , since these are very light on the lips, you wont feel the lipstick on lips.
Shade: Hot Shot Espresso 19 M is a Orangish brown shade. I had been on a search for this shade, I don't know about the fall/winter shade, this can pass on as a daily wear shade for deep skin tones. This will suit every skin tone out there.
Performance: These do set as semi matte after a while, but they are creamy lipstick nonetheless. So every time you sip munch a little shade goes away, and with lunch about 60% lipstick leaves a lips leaving a tint behind. I would say overall it stays like the previous range which is 4-5 hours. Again these are enriched with Vitamin-E and Castor oil these never feel dry on the lips and the whole stay of the lipstick on lips were comfortable.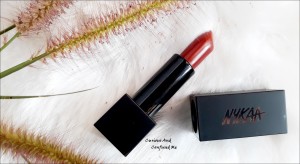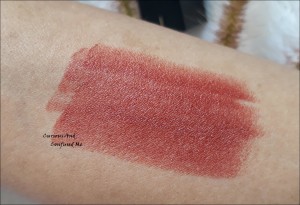 Pros:
Affordable, Stays for 4-5 hours, Good color payoff, will take of pigmented lips well, Cruelty free,Can be worn as a daily shade as well.
Cons:
Available only online, have to rely on online swatches, not a powder matte finish.
Last words:
I am happy with the purchase and the shade. I had been searching for a shade like this and I found it in rather affordable price. Out of 8 shades, 3-4 looks similar to each other but the shades are pretty. Overall pretty shades, decent staying power, non-drying and affordable. Don't expect a powder matte finish out of these. Do try
this if you like any shade.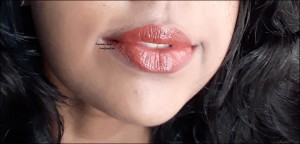 Also read: Nykaa So Matte! lipstick Wicked Wine : Review
Have you tried this? Have you tried anything from Nykaa brand?
Live Life To The Fullest
XOXO
SB
---
---