Hairstyles for Holidays :)
Hello Munchkins 🙂
Winter calls for Christmas ^_^
Holidays, being with family, presents, dresses, food and makeup :P. Along with the dresses we need shoes, jewelry and hairstyles that go with it. So here are some hairstyles ideas for holidays. Before you say,  How am I gonna grow hair now woman??? These are the hairstyles which can be achieved with the hair length and cut you have. So here are some ideas. 
Curl your hair:
Soft curls, curls at the end of the hair- they just suit everybody, regardless of the long, medium or the short hair. Curling them at the end looks chick, all you have to do it once the hair is dry take your curling wand and heat protectant and curl them away. If you don't like heat to touch your hair, just braid them real tight and leave them overnight. Even on short shoulder hair this technique works, I know as I have shoulder length hair. Here are the ideas: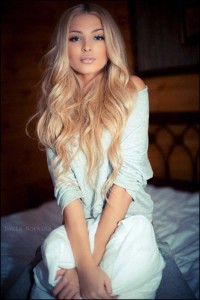 Bangs and ruffled hair
Bangs- Self explanatory, here you need not grow your hair out rather you need to cut it lol.  Also just because it is winter don't get scared away by the Messy/ruffled/textures in hair. Just blow dry them or air dry them, take a Sea salt spray for the texture, spray them on the hair, mush them in the hand and there you have your ruffled hair. You can even sport a bang with the ruffled hair. Personally a big fan of this hairstyles, these 2 styles goes well with chunky snuggly sweater and jeans. Don't believe me, check out Anubhuti of Sense it eve in the OOTD post here. Doesn't she looks like a doll eh eh.. also that snuggly sweater eh eh? 
Also lets look into the some of the styles.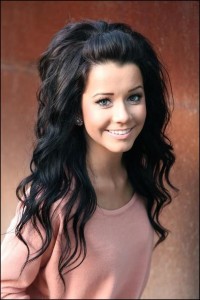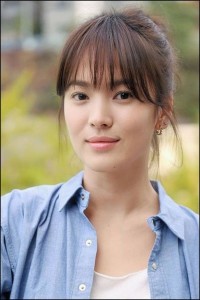 Braids : 
Big messy braids, fishtail braids, waterfall ( who invented it?) braids, goes very well with the gowns, the pajamas, with the sweaters you might be thinking of sporting during holidays.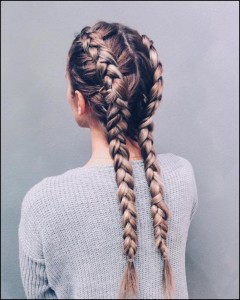 One more hairstyles: Good or ponytail.
Don't underestimate the power of ponytail. You can even spoof the crown area and curl the ends of the ponytail to put a twist in it. Just use some Dry shampoo at the crown area for some volume and it look cute. 
All of these hairstyles are pretty easy and practical. In case if you want to do a longer hair or want more volume in the hair you can opt for hair extensions. You can Get The Best From Dreamwheathair.com .  With the great selection, shades and the deals you get from they are making it pretty easy to get hold of the hair extensions of your choice. Also, you can get the best deals from the Virgin Human Hair On Sale section. Here are the one's I liked
With all the excitement around the corner, don't forget to take of your hair as well. Eat good food, use the heat protectant and good hair products. 
So which hairstyles you liked? 
Live Life to The fullest
XOXO
SB 
 Source: 1,2,3,4,5,6 : 7,8

*Sponsored Post 
---
---