Aloe Veda Mild Nourishing Shampoo review
Hi Lovlies,
Price: 150 INR for 200 ml
About the Product: Panthenol, biotin and aloe vera leaf extracts, mild daily use,, luxury aromatherapy, suits all skin types, contains aloe vera, paraben free, not tested on animals
Key ingredients of the shampoo : SLES-50%, Coco-Di Enthanolamid-3%, Aloe Vera gel-2%,Allantoin-1%,Kathon CG,D Panthenol,Biotin,Green apple extract 1%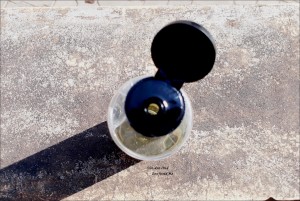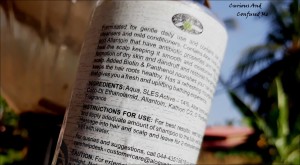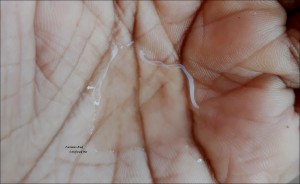 This shampoo is one of those "Oo Label says mild, Label says Aloevera, Price is affordable, let's try this" purchase. Since I have used Aloe Veda Mild Nourishing Shampoo enough lets move onto the review.
Review: Aloe Veda Mild Nourishing Shampoo comes in a transparent Plastic bottle with flip cap, and it dispenses without any issue. The product label has all the details about the product. The Shampoo is pale yellow in colour, has runny consistency and has a mild florally fragrance. When in the bottle, looks like a diluted honey.
The shampoo lathers extremely well and it cleanses the scalp (oil and dirt) extremely well too. My scalp and hair is oily and I workout regularly, so in such days it keep hair oil free for about 2 days. Overall it's good. This shampoo has not made the hair drier or it has not caused any itchiness to the scalp. It nourishes the hair well, controls the frizz to an extent. It says it helps in hair growth, I don't know how to determine that. But it has not aided any hair fall and the hair growth hasn't stopped. The end result is always smooth and silky hair, so it's all good.
Here is something you should know about this shampoo. Though it is paraben free, it has SLES – 50% . This has been mentioned on the label. I believe the presence of SLES doesnot make this a mild shampoo nor natural one. Also I have read the reviews of this recently, I feel that since it works for oily hair well, it might not work well for dry hair.
Pros:
Sturdy packaging, Cleanses the hair well, lathers well so the bottle will last longer, No hair fall , Paraben free, Biotion is present, Good for oily hair
Cons:
SLES – 50% , Not natural, Might not be for dry hair
Last Words :
I loved my purchase. It works really well for my oily hair, controls frizz, makes them smooth and cleanses the hair well. If you have oily hair and not particular about SLES, Do give this a try. The rest can skip it.
Have you tried this shampoo? Which is your current shampoo?
Live Life To The Fullest
XOXO
SB
---
---