Haul post !!!
Hi All 🙂
It's not like I dont buy makeup-skincare items, but very rarely I order them together and very rarely parcels end up together. Ha ha. Even this time there is shampoo which is stuck in processing and another product travelling in some other city . I have waited enough and I cant wait no more. So presenting the haul post.
What I bought:
Lakme Enrich Matte RM12 : I wasn't that keen on trying this range, readers request so picked it up. Click here for the review . 
Coloressence Intense Long Wear Lip Color in Modern Love : I wanted to try this range , specially this shade. I had seen this in the store, it was OOS there.
Miss Claire Intense Butter Gloss: Another NYX dupe from Miss Claire. Curiosity struck me. Again. like always. Click here for the review
NYX Whipped Lip & Cheek Soufflé : This started the haul. Always liked Lip and Cheek tint products, never owned one. Hoping good things from it. Click here for the review. 
Blue Heaven Sketch Eye Liner : Heard good things about this from a girl, who's HGs are Chanel and Urban Decay. I wanted one Pen liner, price dint seem to hurt and Bamn!! Got added to the cart. Click here for the review
Maybelline Color Show Bright Sparks Nail Polish in Blazing Blue : One day I woke up with Cobalt Blue nail polish craving. Enough said.
Lotus Herbals Colour Dew Nail Enamel Rose Petal: I wanted this ever since I saw it in the store. But this shade was at the bottom of the glass tub and there were about 100 nailpolish piled all over it. Which genius came up with this storage idea!!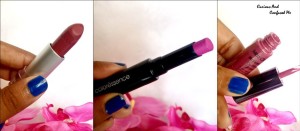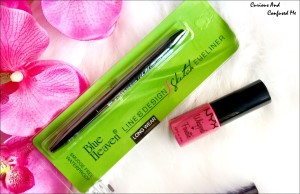 Look out for the reviews 🙂
Bought anything recently? Hauled?
Live Life to The Fullest
XOXO
SB
---
---