Aura Vedic Ritual Cleansing Ubtan Mask:Review
Hi All 🙂
Aura Vedic Ritual Cleansing Ubtan Mask was popped in cart by me because I wanted a blingy free pouch and I was short by 120 bucks.
There I said I wanted that free blingy pouch and since Aura Vedic was all natural brand it seemed like a good choice to pick up.
So here's the review of it.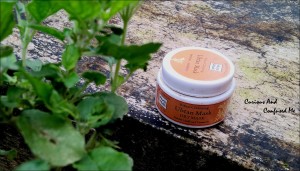 Price: 150INR ( $3) for 50g
About and Ingredients of Mask:
My experience with Aura Vedic Ritual Cleansing Ubtan Mask:
The packaging is basic one, small white tub and it is filled with product till it's neck. The product is in powder form and even after using it for so long at least some powder seems to fly away :/ There I said it I am clumsy 😛
Since it's in powder form you have to make paste of it. I usually use Rose water to make the paste. Who am I kidding, I have even used water to make the paste. That's how it rolls in ma world 😀 Dry skin girls you can mix it with milk.
Coming to the scent and the texture, the product has a little herbal mixed with chickpea flour scent. Bearable. It's yellow in colour and not the smoothest one. I mean it has some mild grainy texture.
Performance: Just like it is mentioned in the directions I massage the face first and then leave the mask on face for few minutes. It does not irritate the skin at all, in fact it is very gentle on the skin. Just like any other face mask, it does add a little bit of glow, which stays for about a day. It removes the excess oil as well, without drying the skin. One day looking at its deep cleansing tag and mild grainy texture, I made a paste, massaged it on the face and washed it off. It actually works like a scrub that too a deep cleansing one. I used it after a log tiring day and it was able to remove that dullness, fatigue, tiredness out of the face. Note that I did not even keep it as a mask, just washed it off right after massaging the face. So you can use it as a scrub too.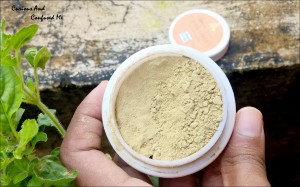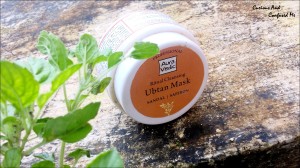 Pros :
Affordable, Free of Parabens/ SLS /Harmful Chemicals, Gives temporary glow, can be used as a scrub, gentle on the skin, Suits all skin type, deep cleanses the skin.
Cons:
You have to make a paste, available only online
Last words
If you see the pros and cons you can see how very well loved this product is by me. Making a paste is something I hate, which is personal reason. There I go I admit I am lazy lol . Otherwise I have nothing but praises for this product. All in all fantastic face mask to pamper your skin minus loading onto Parabens/ SLS /Harmful Chemicals. Recommend.
Have you used this? Which is your favorite Facemask at the moment?
Live Life To The Fullest
XOXO
SB
---
---