Okay, so where was I? + Some pictures, not all still Some :D
Hi All 🙂
After I posted about the Maybelline Sumner essentials kit at least some of you might have thought "Z girl came to blogging scene after 15-20 days and slapped us with some Kit and did not say a word on where was she ?? " Have you??? Have you???? If I were you I would have thought the same. So have you? 😛
Well I was on a vacation. I am pretty sure people who follow me on Instagram kinda knew this but let me go ahead and talk about that.
Vacation place: Shimla, Kulu-manali, Mandi, Amristsar and airport due to some delayed flights !!!!
How was the trip: It was good, awesomesause!!! I really got the time I was lounging for,to be with my parents and away from the daily hustle bustle. Because vacation means chitchat endlessly, eat food same time, stay in the same room and laugh at the same time. Some really don't understand that quality time factor so chuck it!! . Also, I ate my favorite sweets, clicked very less pictures and got lost in scenes more, dint really look after blog much though it was always on my mind. This time I traveled with group so there was not any stop and could not really meet anyone. I am extremely sorry for that. I was updating on Instagram yet not everything. Food wise I am not a foodie and the food I eat is sad =))so there was not much to update.Also I witnessed snowfall for the first time in my life in Manali. 
What did I pick? Couple of handmade shops, Pure Rose water, cosmopolitan, flower crown, pallazo, a jacket and loads of Tic Tac on the way. Dad bought souvenirs from different cities. Also I realized that I am addicted to Tic Tac. Between I Stole hotel toiletries…. ha ha. We stayed in that suite for so little I felt it was my right to take them =)) . Dad picked up 2 handmade soaps from some Khadi shop, because it is in trend in my home. Blogger Dad on the job =)) 
But travels in the Hill station area's called for some hickups. There was some issue with the bus and we couldnot go back to one place and there was a last minute change. That was the only small disappointment I had as I could not pick up Pure Rose oil, another bottle of Rose water and bees wax at dead cheap rate, which was on my mind. I dint wanted to carry them, so I left it at last minute. I should have listened to my parents..sob sob. I was caught by stomach bug for a day. I thought I was the only one but next day we came to know that many from the group were in the same boat as I was, must be the food. Everyone recovered quickly though.
Though the trip was unplanned, last moment planned, the reason I took off without informing you guys was because I was lacking a little inspiration. I don't know suddenly I felt that the efforts into the blog are less, not going anywhere, the language I am using here is not that top quality, too many product reviews, no DIY, nada. All that girly hormone things. Then when I started receiving emails on my whereabouts =)) and when I bumped into one of the readers in the Shimla I realized that
the thoughts, the rants, I put out reaches people everywhere. All that numbers, all that are poof, they just doesnot matter. I want positivity to spread, share new ideas and tell others that it's okay to have your own opinion, that's why I started this blog and that's what I am going to do. 
If you are out there with your blog, with the lack of followers in mind, lacking inspiration, don't give
up, the fact that you are able to maintain a blog is itself is an achievement. Bonus: Your readers, which includes even bloggers. I mean look at us talking about vacation here, normal Hang in there.
I will get back to the usual lipstick and reviews soon and I leave you with some pictures I clicked along the way. And for more pictures on what I wore follow me on instagram here (shameless self promotion and contradicting my above statement) . I am twitter dummy otherwise I would have inserted that as well =)) . And you can say that I am fully charged.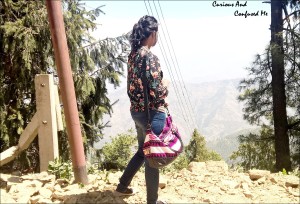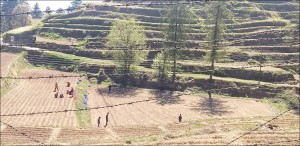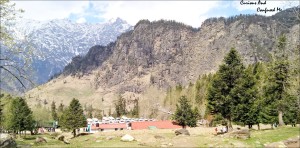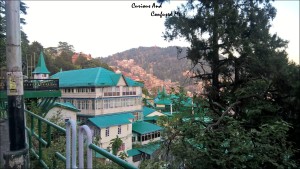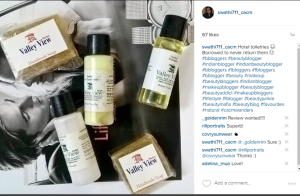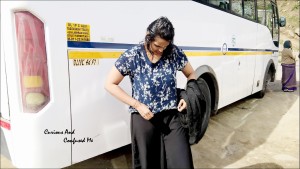 Live Life To The Fullest
XOXO
SB
---
---