L'oreal Paris BaseMagique Transforming Smoothing Primer : Review
Hello Gorgeous 🙂 
If you are regular YouTube watcher you will be aware of the primer.
Before anything all of them slather the primer on the face, even for a daily look =))
It is like" This will prolong the makeup weartime and all that bla"
When I finally used a primer…my experience was Meh!!!
Dint really give up and ended up with another primer by Loreal !! 
Let's move onto my experience with L'oreal Paris BaseMagique Transforming Smoothing Primer.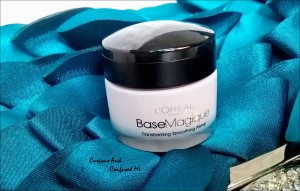 Price: 950 INR for 15ml ( I got for 50% off 😀 )
Ingredients: Cyclohexasiloxane, Dimethicone, Dimethicone/Vinyl Dimethicone Crosspolymer, Silica, Acrylates Copolymer, Disodium Stearoyl Glutamate, Aluminium Hydroxide. (May contain: CI 77891 / Titanium Dioxide, CI 77491 / Iron Oxides.)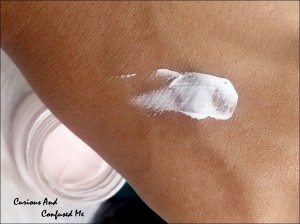 My thoughts on the primer:
The primer comes in a glass jar, which is heavy but sturdy. I have traveled with this already and its friendly. But the jar is small!! Like really really small. I was expecting it to be a little bigger but it's  small!! Okay moving on.
The primer has this bouncy, squishy feel to it, when you touch it. It's Baby Pink in color and it's thick. I usually dot the product onto the face and then blend it. It blends without leaving any white cast. Infact the primer gives that glow to the face while keeping it matte. Not that "Life sucked out of Face" matte. Also, since it has pink pearly color to it, it gives a healthy glow to face, cancelling the minor imperfections of the face.
Main question: Does it work?
Yes, it does prolong the wear of the makeup, after about 4-5 hours the T-zone starts becoming oily, still makeup does not budge for 8-10 hours. Finally!! The face pores: it does not get completely blurred but still mine dint look that obvious. Also it doubles up as a eye shadow primer. It makes them pop and makes them stay longer. Bonus!!!.
This has not broken me out. If your skin is sensitive to silicone please check the ingredients, if not win win.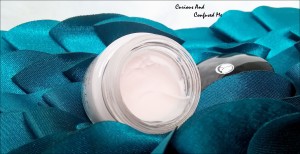 I have used colorbar primer and I can say that this is faar better than that. This works even if the weather is humid, cold, sweaty. I have oily skin and I feel this is one of the best primers available for oily skin in Indian market. So I would definitely repurchase this and recommend this. It's expensive but take this as an investment, this primer really does work, prolongs the wear time of the makeup, keeps the face matte for good amount of time!!
Have you used this? Which primer are you using currently?
Live Life To The Fullest
XOXO
SB
---
---