Cocomelody : Your one stop to " Say Yes To The Dress"
Hi All 🙂
Wedding brings two souls together and it will just the one of the best day of the rest of the life. Wedding is important day of the life but also the day of butterflies in stomach, the chaos, the excitement of the future along with looking perfect in your IT wedding dress .
Just like any other arrangements for the D-Day, selecting a wedding dress which fits perfectly and makes you look extra special is no less than a task. As they say Selecting a wedding dress is more than just a fitting, it's a process a memory in the making 🙂 Now every girl has an idea on how she wants her wedding dress to be. Come on don't tell me , you never said " Awww I want my wedding dress to be exactly like that!!"
Now if you are ready to splurge on the your wedding dress that's your call. Go ahead, have fun 🙂 But does that mean a bride who is on a budget cannot get that dreamy Designer wedding dresses and has to settle for the budget low quality ones?
No says Miranada!! Miranda who is the founder of the Cocomelody works exactly towards that. She made sure that every bride is happy bride and she gets her dreamy designer wedding dress whatever her budget might be .  Cocomelody has been serving the brides from the past 15 years, as Miranda realized by chance that high end dresses are way too expensive and the budgeted ones lack quality.
Cocomelody has physical stores at USA and Europe, but to serve rest of the brides from all over the word , it has become an e-commerce bridal platform providing professional online and offline service to bridal designers and shoppers all over the world.
Can we just look at the some of the Designer wedding dresses available in the website: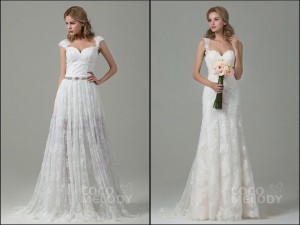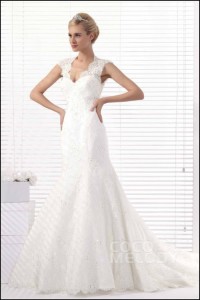 Once you have rocked your Designer wedding dress, for reception you can go for the short dresses . It will be a very refreshing change. Also, if the coming season is summer, Short reception dresses are just perfection. Lets take a loot at some of the dresses in the website.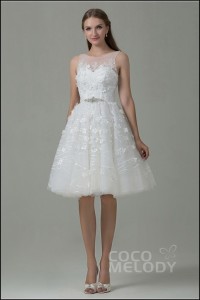 Along with the Accessories, Men section they even have Sale campaign which has Weekly deal, clearance and free shipping sections . We all know that we hit gold at times in the sale section.

"Gem of a store!" , " Very Happy soon to be Bride", "Experience was great " , "Affordable quality budget beautiful dresses" are few of the fantastic words I came across to describe the experience with Cocomelody from happy brides. Do check them out if you are on a budget and looking out for Designer wedding dresses, Reception dresses or anything bridal related.
Live Life To the fullest
XOXO
SB
*Sponsored post 
---
---