Nyassa Tiramisu Body Scrub: My experience with it !!!
Hi All 🙂
Everytime I use a body scrub, my reaction to it: OMG its so good!!! OMG I could have tottaly DIY'd it =))
I am sharing my experience with Nyassa Tiramisu Body scrub which I received in Feb Fabbag 2016.
Price: 900INR ($13.50) for 215gm
What does NYASSA claim about the product, the information about the product, the ingredients: Click here
My experience with the Nyassa Tiramisu Body Scrub:
The sample I have is in sturdy tub, the original comes in a tub too. Just like the name suggests the Tiramisu has a mixed scent of coffee and cocoa and it's brown in color. I liked the scent, but it feels a little artificial to me. The consistency of scrub is gooey, I dint get that scrub feel when I scooped it out and touched it. More like a paste, but you get the scrubby particles once you start scrubbing. The scrub is not harsh on the skin.
So on the wet skin , when I started scrubbing it started dissolving and formed a milky layer. How efficiently it scrubs the skin depends on how rough or smooth your skin or particular area is. It definitely removes the dead skin, but the rough areas need another round of scrubbing. Once the scrubbing is done it leaves behind a smooth, moisturized skin. The faint scent lingers for sometime too. I have normal skin and the moiturization by this was not heavy. I guess this should fare well with all the skintypes.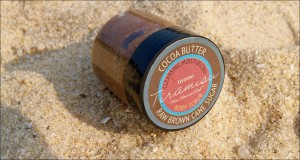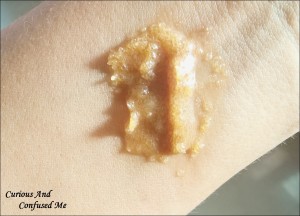 It's good but I don't find this exceptional. I find it Pricey too. I am not going for a full size and I could totally DIY this!!! 
If you are ready to shell out money on something not abrasive, you can go for this. Depends on the personal preference.
I have to add this here: The price is gonna hurt you like a mother ha ha 😛
Have you used this scrub? Do you think it's worth it's pricing?
Live Life To the Fullest
XOXO
SB 
---
---