Natural Bath & Body French Red Clay Face Masque : Review
Hi All 🙂
I got a  sample of the Natural Bath & Body French Red Clay Face Masque in my January Fabbag 2016. Due to summer heat small zits were popping on my face and I had read reviews that this masque soothes the acne/pimple, so I thought it's perfect time to test the masque and share my experience.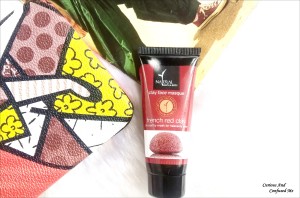 Price: 449INR for 100ml
What the company says, how to use, ingredients list: Click here
My experience with Natural Bath & Body French Red Clay Face Masque : 
The sample I have comes in a tube, Full size comes in a tub with the same color theme and prints. This Clay based Face Masque is red in colour and has a pleasant Rose scent. The consistency is not too thick and spreads with ease on the face. It's a wet pack , so one can apply directly. The consistency, the scent immediately reminds me of Limestone Caves in Andaman and Nicobar islands, don't ask me why!!
Anyhoo coming to the efficiency, just as they mentioned in the instructions I kept the face mask for about 10 minutes. It does dry quickly and gets washed off easily too. Post wash the skin is smooth, supple and glowy minus the oil & grime. Usually Clay based products dry out the skin and you get that stretchy feel, this product did not do that. I end up with the healthy glow, which lasts a day. It did soothe those zits. After the first use the redness was gone and after the second use the zits are completely calmed down . Also on its own it did not break me out.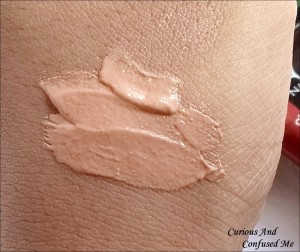 All in all Natural Bath & Body French Red Clay Face Masque nice face mask for Oily skin, which is free from parabens, sulfates, petrolatum, which manages to give healthy skin with a subtle glow. I dont really need a mask right now, but I'll keep this in mind when I need one. Also, it's good for acne prone skin. I am not saying this alone will be able to tame the acne, but it's good to use a product which calms them down.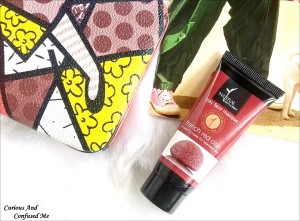 Have you tried this? What do you think about this? Do you like using clay based mask? 
Live life to the Fullest
XOXO
SB 
---
---