Dresslink Wishlist !
Hi All 🙂
Dressing up is fun. For me it allways have been. But finding the right clothes according to your taste is even more fun. It's like hitting the jackpot for me, be it online or offline. As much I love buying clothes offline, the physical stores seem to fail to give me the clothes of my choice. As much as I like power dressing, I like bohemian style too and then the next minute I want something sporty. Stores sometimes have the same theme running through all of thier collection. Online shopping seems to be the savior these days. So when I came across online clothes store like DressLink. I was taken aback by the collection they have, definitely caters to my need. The moment I started browsing some of the pieces took a place in my wishlist rightaway, let me share that with you all.
I love a well fitted solid colored jacket. Give me black in that and I am all for it, something like this one here:
Jacket: Here
I love Crochet tops, I do have thing for it, something like this one which caught my eye in one go: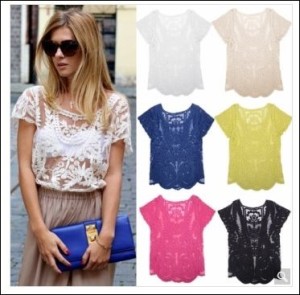 Crochet Short Sleeve Shirt: Here
I believe that there are some clothing items which are like girl wardrobe must have types, something like this. I am loving the material of this and I have tons of idea on how to style them.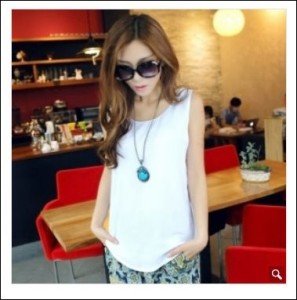 Tank Tops: Here
I love sunglasses, honestly yet to meet someone who hates one. Have you met one? Dont tell me. Some really like classic pieces and they invest a lot too, where as I like funky sunglasses in affordable range, so that I can keep changing the sunglasses and feel less guilty about it. Something like this one.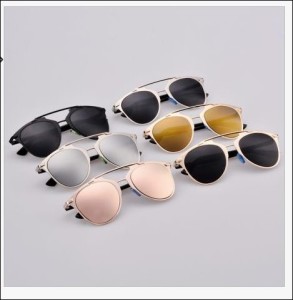 Sunglasses: Here
These are just some of the things from my never ending wishlist from Dresslink. I love thier section called $0.01 Items, so many options. If you are like, no I am not paying for shipping , then this might interest you: Free Shipping Items, amazing products and no shipping charges.  Do check them out girls 🙂
Live Life To the Fullest
XOXO
SB
---
---