Up2Step : TO step up your shoe Game
Hi All:)
One of the best parts about the blogging world is that not only you connect with people who share your choices, your passion with you but also you come across amazing brands and their amazing products. Today I will be talking about the Up2Step . A website, E-commerce site which offers trending shoe styles with the affordable price tag. Whether you are a collector of classic pieces like me or the one with the love for tending pieces, they have it all.
Though my style has changed into the collecting classic and basic pieces, I do enjoy adding pop of neon, a bow here and their adding a quirky piece here and their. Being a bow lover, whether it is in the clothing piece or shoes or accessories, the bow collections by "Up2Step" takes all the attention from me. Especially the Bow Tie Sandals ( https://up2step.com/featured/bow-heels/bow-sandals-bow-tie-sandals ) collection . If you know me you will know my love for pointy shoes. The following kind of shoes are subtle kind of statement shoes, which can make the most basic outfit trendy , chic and polished. The heel height is not too less not too more for entire day.

That being said it doesn't mean Bow Pumps (https://up2step.com/featured/bow-heels/bow-pumps) collection is being ignored completely. As soon we hear the terms pumps, we just attach a uncomfortable tag to it and stay away from them. But it just in the type and height of the heels. You can choose the one which is as shown below and you are good to go. On cant deny that these pumps do add charm for the whole outfit. The website has all the information regarding the product on the product page itself.
They even have a Bow heels (https://up2step.com/featured/bow-heels) collection which has gorgeous pieces. Now to be honest these kind of heels are not my jam but I also know many of you love these and have an amazing collection of these. I absolutely loved these Red T strap Sandals Heels. The straps will make it an excellent choice for the wedding guest outfits. "Up2step" ships for most part of the world, however if your country is not mentioned in the list you can contact their support. The shipping, delivery,return, refund information along with the days required to ship a particular product is mentioned in thier website itself, alongside with the product information. For further information one can contact their customer support, who will be more than happy to help you.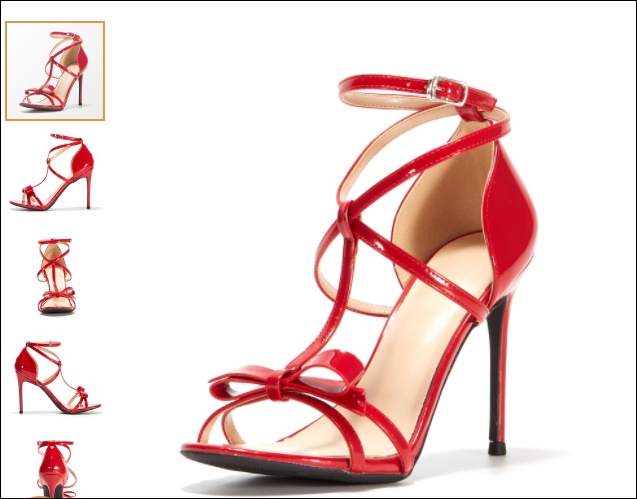 All in all Up2step makes have an amazing collection, do stop by their website.
Live Life to The Fullest
XOXO
SB
*Sponsored post
---
---