Lakme forever matte liquid lip colour review : Wine glow
Hi All 🙂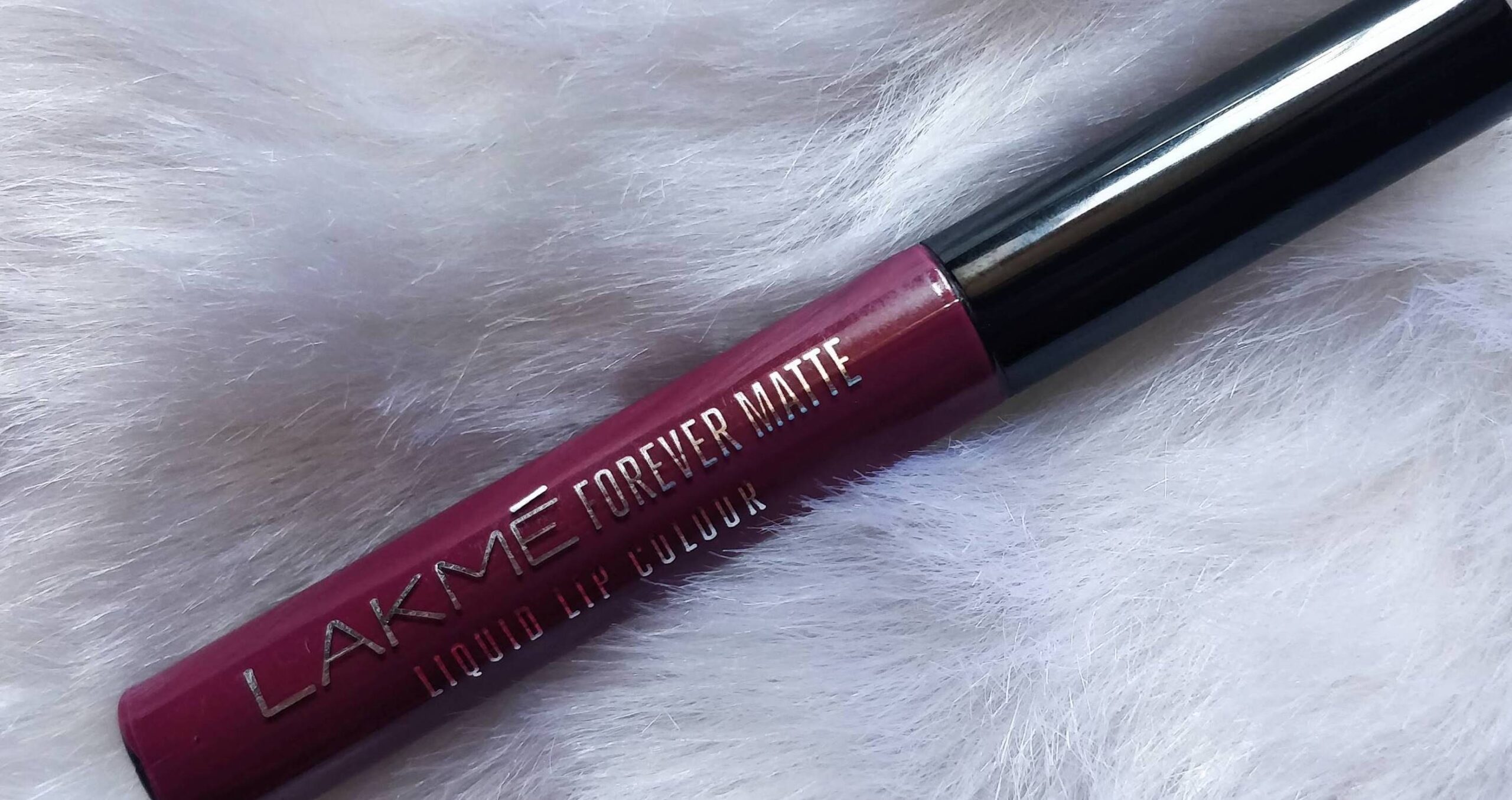 Lakme forever matte liquid lip colour has been around for a while in 20 shades. Recently Lakmé added 10 more shades to the range. I picked up a shade in my usual Berry, wine , gothy color Range as I wanted to give this range a try.
Product description : Available in different 20 shades,stays up to 16 hours,doesn't smudge or make lips get crack,highly pigmented,texture is lightweight and very comfortable
Price: 295 INR for 5.6ml
My exprience with this:
Packaging: Simple and practical. The body of the liquid lip colour is transparent, with the black cap. The doe foot applicator is attached to the Cap and it does help in precise application. I felt that the applicator is tad bit hard compared to the rest, liquid lipcolour in the market. The applicator needs a good 2-3 dips for the complete application.
Texture/Pigmentation: These fruity scented lipcolor has good pigmentation and covers lip pigmentation. The texture is liquid which goes on smoothly on lips.
Performacne: Lakme liquid lipstick gives a matte finish within minutes of application. Its not overly drying or moisturizing, it has the right balance for a liquid lipstick. Stays on for about 4-6 hours on lips, depending on your munching and sipping in between. It does not smudge and doesn't settle in fine lines. It doesn't move around if you wear it over a lipbalm, or mix it with other lipsticks.
Shade : The shade I have is 29 Wine glow. Its a Berry shade with more purple in it. Beautiful shade.
Overall Lakme forever matte liquid lip colour are good liquid lipsticks for the price they come in. Pigmented, stays for good amount of time, 30 shade choices, Do try it if you like any shade in the range
Have you tried these?
Live Life to The fullest
XOXO
SB
---
---