Winter Dressing Essentials !!
Hi All 🙂
Are you one of those who gets Excited about the whole Autumn/winter season.
The festivity, the celebrations, the fashion!!
Chill in the Air makes everything better. Be it your makeup, which remains flawless at the end of the day or be it those snuggly sweaters. Which again makes things better. I don't known, what it is But start of the September in every year, makes everything better. So even though fashion changes, trends change, I feel the whole theme the idea of dressing during autumn/ winter never changes.
Like Plaids.
Winter is not winter if there are no plaids involved. I overuse, abuse plaids all through colder weather. Be it the Long coat or Pencil Skirts or a Shirt. Plaid works every time. Imagine wearing a complete black dress made up of woolen then wear a long plaid jacket. The perfect Date/office wear. Plaid top over fitted Jeans, or a solid colored shirt over plaid bottoms goes very well. Each and every item in Plaid collection of shopbop is  buy worthy. They need to be bought and not just kept in wishlist.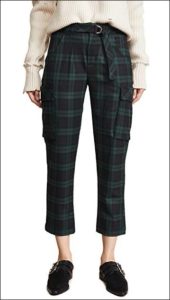 Next comes layering.
What's better than layering your snuggly woolen top with equally snuggly jacket? One of my absolute favorite s wearing a jacket over turtle necks. Turtle necks only keep you warm, but they automatically make everything smarter, chick and cooler while keeping you warm.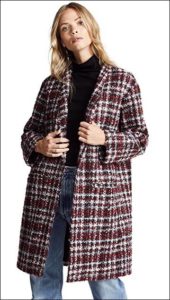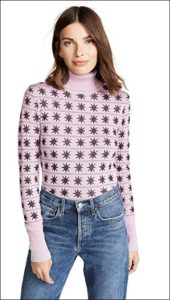 Then Of course boots
You are in winter wonderland and not wear boots? OMG not possible!! If you are wearing Jeans/Trousers skirts wear boots, wearing a mini dress with thigh high boots are soo lit. They just make everything better
Then comes your Ponchos/Infinite scarfs
Ponchos are one of the coolest option during winters. These days they are even available in turtle neck fashion. Infinite scarfs are bae. They are bae in every winter. If you have a jacket and plain t shirt, if you throw a infinite scarfs around your neck, it just amps up the look in one go.
Dark lipsticks
How many times have your heard your fav you tuber or beauty blogger say, I am gonna wear this deeper darker shade during winter. Infinite times right? Though I am not in the whole wear lipstick according to the season thing. But I wont deny that Darker lip shades do go with the Whole Dark, dreamy winter land theme of Nature.
These are just some points or some staples which I feel are basics of winters. hope this helps someone out there who is hunting for trends during winters. If you are confused just stick to these and you are sure to rock every winter that comes your way.
All the Best
Live Life To the Best
XOXO
SB
*Sponsored post
---
---