Spinz BB Brightening & Beauty Cream Review
Hi All 🙂
Initially when I stared watching youtube video I would hear BB cream CC cream… which is supposedly light weight and did what foundation did but without being heavy on skin. Then they reached India and one or the other companies have been releasing these creams. I like them. However these are more like tinted creams than the original ones. Spinz released their version of the BB cream recently, so here is the review of it.
Spinz BB Cream Claims:
Introducing the next generation of fairness creams! Presenting the all New Spinz BB Fairness Cream – The cream is so soft and silky that it easily blends with your skin. It instantly covers all your dark spots and leaves you with an oil-free natural-looking glow.
Key Ingredients:
Cyclopentasiloxane, Titamium Dioxide, Octyl Methoxycinnamate, Butyl Methoxydibenzoyl Methane.
Price: 52 INR for 15 gms, 95 INR for 29 gms. Buy from Amazon
Shelf Life: 2 years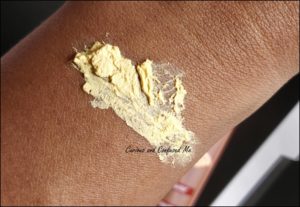 My thoughts on Spinz BB Cream:
Housed in Rosegold tube the BB Cream has a rose gold screw cap too. For the price point it comes in, for packaging I have one word. Neat!! The travel friendly tube comes in a Rosegold cardbord box with all the details on it. Spinz BB Cream has floral fragrance, nothing bothersome , rather refreshing it is. Reminds of me of some powder, which I I don't remember the name now. It fades off once you have applied it.
The BB cream mousy texture. It is very smooth and slippery, you can tell by the look of it that it has loads of silicone in it. The cream spreads efficiently on skin and when you massage it in skin, it sinks in the face in no time. Only pea size is enough for the Whole face.
The Spinz BB Cream comes in one shade and thats yellow with golden undertone. May be thats why It has been working on my skin. I mean it will best work for Fair to Medium skintomes. On my dusky skin too it works fine, I havenot seen it giving me ghost like effect or grey effect. Rather the face looks bright, even toned, soft and polished. It gives matte effct to skin, so for oily skin the finish it gives is fine. However for dry skin you defeinetly need a moiturizer underneath. The Bb cream works best with fingers/hand. It's not that pratical to use brush with this particular product. Though yellow it doesnot leave the face yellow. The coverage is low, it will not cover deep blemishes/spots.
So Swathi after all the description how is the perfeormance you ask? Let me jump into it now.
The Bb cream stys for 3+ hours on its own. And the BB cream is moiturizing enough for oily skin. However when I have a matte moiturizer ( read thin veil of the matte product) underneath and powder on top, it stays long. After 4+ hours I need touch up, and I see my skin looking bright for more hours. In any case, it doesnot make my face oily mess. It doesnot get oxidized and make skin dull at its end of the wear time. With primer underneath it works great, and you will look close to silicon loaded poreless, doll like skin. Its just too much for me, but if you have a primer allready you can try the look it gives on skin.
It has some sun protection in it, but the SPF hasn't been mentioned. As I mentioned earlier it is  loaded with silicons. Silicons, I avoid on daily basis. Your skin might or might not like silicons. If your skin doesn't like silicon stay away from this.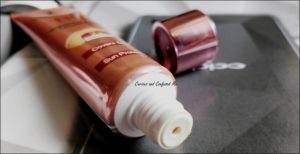 Summing up: For my quick 2-4 hour malls trips this BB cream has been handy for me. Also I use this when I know I will be photographed. Spinz BB Brightening & Beauty Cream is Affordable BB cream which is light on the skin, leaves the skin bright stays for about 2-4 hours on skin without making the skin oily Mess. If you dont like silicone based products skip this. If you have dry skin you need a moisturizer underneath. In my books its a good product ( Considering its price). Can be tried.
Have you used this? Have you used any product from Spinz?
Live Life To The Fullest
XOXO
SB
---
---