Must-Try Beauty Secrets from Around the World !!
Hi All 🙂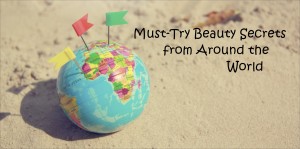 We all possess different kinds of beauty, but that doesn't stop us from admiring someone's flawless skin
or silky smooth hair, and wondering "How did they achieve it?"Well, wonder no more. Here are some of the world's best-kept beauty secrets that you should try right now.
Bulgaria: Rose Water
Did you know that almost 70 percent of the world's supply of rose oil comes from Bulgaria? Their world- famous Rose Valleys, located in Kazanlak and Kalofer, covers more than 2,000 square miles and generates more than 1.7 tons of rose oil each year. It's no wonder that the women of Bulgaria were among the first to discover and indulge in the beauty benefits of this fragrant flower! They use rose water to as face cleansers and mists, among many other purposes, which give their skin a natural-looking radiance.
Korea: Ampoules and Serums
You've probably already heard of the infamous 10-step skin care regimen, the reason behind South Korean ladies' near-perfect complexions. Among the most important parts of this 10-step routine are ampoules and serums. Most Korean beauty brands like Missha carry these products, which are specially formulated to address different skin issues.
Serums are concentrated solutions that contain active ingredients to fight dark spots, acne, wrinkles, uneven skin tone, and other related problems. They have a texture like oil or syrup, but nonetheless get absorbed quickly by the skin. On the other hand, ampoules are like supercharged serums, with even higher concentrations of active ingredients. If you're having a skin crisis that just won't leave you alone, you might want to try an ampoule instead of a serum.
Greece: Olive Oil and Rosemary
The Greeks love themselves some olive oil, and not just in their food. A couple of drops of extra virgin olive oil in your bath will help make your skin extra smooth. Alternatively, you can also lightly massage olive oil on your body before taking a bath or shower. Afterwards, just pat your skin dry and voila! Soft and smooth skin all over. You can also dab some olive oil on the skin under your eyes to moisturize the area and smooth out wrinkles. Rosemary is also famous in Greece, which can give a natural and deep cleansing by simply boiling some fresh leaves in water. You can use this rosemary tonic to wash your face and hair to remove dirt buildup and other residues like leftover makeup or hair styling products. You can also buy rosemary oil and mix it with warm water to use in a similar manner.
China: Camellia Oil
While you can't remove stretch marks completely using natural means, the Chinese have a way to reduce the appearance of these scars: camellia oil. Apart from being a natural skin moisturizer and hair conditioner, as well as an antioxidant and antifungal agent, camellia oil can also help stimulate blood flow and nourish the skin to fight against wrinkling and sagginess. These effects, in turn, help minimize the appearance of stretch marks.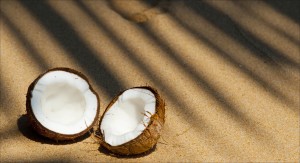 India: Coconut Oil
It's not clear when or where coconut oil was first used a hair conditioner, but Indian women have long-used it to make their hair healthier, smoother, and more manageable. You don't even need to buy a shampoo or conditioner infused with coconut oil — just take a bit of pure coconut oil, rub it between your palms to heat it up, and then apply it to your hair and scalp to lock in moisture.
Around the world, coconut oil is also used as a makeup remover, skin moisturizer, and bath oil. You can either use pure coconut oil or purchase products that are enriched with other ingredients like vitamin E. For the DIY enthusiasts, you can mix coconut oil with some brown sugar for a natural, pleasant-smelling exfoliator for both your face and your lips.
Chile: Red Grapes
Red grapes are chock full of antioxidants, which help refresh tired-looking skin and give it a radiant glow. Women in Chile are known to crush fresh red grapes and mix them with a a few tablespoons of flour in order to create a paste, which they then use as a facial mask and let sit for about 10 minutes before rinsing off. You can also try combining other ingredients with this face mask base to address skin issues, like baking soda for oily and acne-prone skin, yogurt for healing sunburns, and honey for some extra hydration.
Beauty may be in the eyes of the beholder, but it doesn't hurt to have these beauty secrets up your
sleeve to enhance your personal care regimen. Try these for yourself and be amazed at the wonderful results!!
So these are some must-Try Beauty Secrets from Around the World. Which one have you tried? Would you like to add anything to the list 🙂
Live Life To The Fullest
XOXO
SB
---
---