Best Matte Lipstick from Top Brands !!
Hi All 🙂
Lipsticks have become an essential part of every girl's life than any other cosmetics as they add proper definition to the lips and make them look more beautiful. Times, when lipsticks were used only for special occasions, are gone. Nowadays there is a hue of lipstick collection which are categorized based on different occasions. Brighter Colors, subtle colors or nude shades, have been flooded in the market and allow a greater choice for you choose among them.  When it comes to the type of lipsticks there are several varieties like glossy, matte, creamy and moisturized, long wear, long lasting for more hours, etc.
In this post, we shall be reviewing five best matte lipsticks that are really great and quite budget friendly. Matte lipsticks ideally do come with long staying power, and also they give a neat subtle look to your face. Matte lipsticks are a favorite choice for all office and college goers.  Start loading your lips with high pigment rich lipstick's yet affordable. The popularity of matte has also increased the production of lipsticks that has created slight confusion on which product to purchase. We have compiled a list of matte products that are quite popular and amazing in quality and finish.
Some of the popular store which offers discounts on these products are Amazon, Nykaa, Purple and Flipkart. In case you don't want to investigate all these popular e-Commerce stores for a single product, you can check out the Dealozo discount coupons for the best offers.
The Colorbar Matte Lipstick
There are around 35 shades of Colorbar matte lipstick in India. They come in beautiful neutral shades and brighter shades like oranges and hot pinks and reds. The Colorbarmatte lipsticks give an excellent coverage in few swatches and the color lasts for more than 5 hours. While the color of the lipstick slowly starts diminishing away, it leaves still leaves a pink base on the lipsticks, which is again a different look. Soft touch and velvet matina are two ranges of Colorbar bar matte lipsticks but they do come in different shades. The colors are intense and you will love the shades as they have a finish, with classy steel body package, which is not very new but a traditional packaging.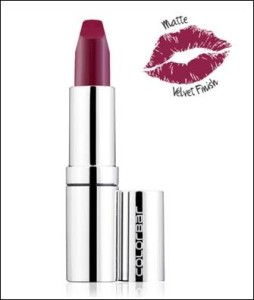 PRICE – Rs 499
2. L'Oreal Color Riche Moist Matte Lipstick
If you are on a search lipsticks that is not very dry matte, then you can blindly opt for the new L'Oreal Color Riche moist matte. The new moist matte lipstick range from L'Oreal contains luscious oils and they provide matte look with a sheen of moisture. They have 19 new shades in this range, and they give a rich color finish and perfectly moisten your lips. The colors are so good that it reached fame in no time and top celebrity brand ambassador for this brand. You simply call it the high-quality brand with a price that fits your budget. This is definitely worth than your RS. 3000+ lipsticks. The packaging is so cute with a rose gold finish body and very pretty packaging that is so attractive.
                Price- Rs 925
3. Maybelline Matte Lipstick
Maybelline ha launches 12 beauty matte bombs lipsticks. Start to show your beauty with the newest collection of matte lipsticks from Maybelline. This range of matte lipsticks especially contains super pigmented reds and pinks. These are enough for parties and to fall in the price range that is ideal for budget range makeup.
These shades are filled in with loads of moisturizers and add a good look to your lips and keep them hydrated. As Maybelline products are always too good, there nothing, in particular, to explain about their products or price. It is worth giving a try and finds it out yourself that if this can fit in your in your vanity or not.
PRICE- Rs 325
4. Avon Matte Lipstick
Avon True wear matte lipsticks are gorgeous lipsticks that give a smooth and perfect finish on the lips. They come in 12 shades and gives high coverage and perfect hydration for the lips. These shades come in a subtle range that gives a pleasing look for the face. The lipstick never cracks or cakes upon the lips. This definitely offers a look that is compromising with the price range and also the also gliding on super smooth on the lips.
PRICE- Rs 479            
5. Lakme Matte Lipstick
Lakme is an Indian brand that is very popular among the fashion lovers. Lakme has now introduced latest matte lipsticks that come in High definition range, that come in super good shades. The brand promises unmatched color intensity as well as extraordinary finish and look. The shades are 12+ and come in both subtle and brighter shades. Lakme has all credits and fame their awesome matte lipsticks and lovely colors and long stay capacity.  Try it on your own and experience the matte look and sculpted lips that it offers.
PRICE- Rs 750
Which one of these have you tried? Do you like matte lipstick?
Live Life To The Fullest
XOXO
SB
*Sponsored Post
---
---