Fashionmia.com : Bodycon and Skater Dresses
Hi All 🙂
Summers are here. 
It also means hot,sweaty, makeup melting season too, is here.
However, summers are not just about that to me. They are also about sunglasses, sunscreen and some florally dresses and of course road trips.But being a tall person I struggle when it comes to Dress length. I get the long ones in flowy ones, but not when it comes to body cons, skater skirts, skater dresses. Also when I get them the in the length I want, they just aren't happening. The designs, the colors it just does not work.
Until I came across a Bodycon Dresses collection by FashionMia, I never knew bodycon dresses too had so many varieties. I have already introduced some of their collection in their previous post, so I won't elaborate on who they are. I'll just go and show some of the pieces I loved and share some styling tips.  
If you have been following me in Instagram and blog you must be knowing that how am I a big fan of Smart dressing, These Bodycon dresses by fashionMia fit the bill perfectly.
Styling a bodycon dress isn't a rocket science. You need minimal accessories, a watch, a stud on ears and a bag that is of solid black or brown that compliments a dress that you are wearing. If you are not a fan of single coloured body cons, you can go for colour blocked ones, or the bow ones like these below. Also I have picked up a black based body con dress from Fashion Mia collection, which you can pick up if you are not that confident about bright colours, yet you want to don a body con dress . If you ask me, I would go for darker colours any time, which I find it not only flattering but also easy to carry off. Black, navy blues brown bodycon dresses would be a classic pieces, which a women's wardrobe must have.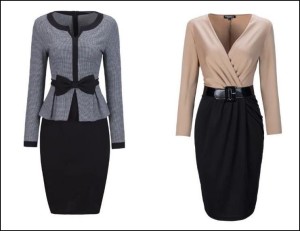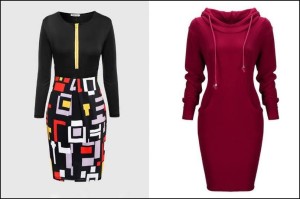 While I was browsing their office dresses collection I came across their Skater Dresses , which I found very refreshing. Skater dresses got to be the easiest to style. If you are into oxidized jewelry like me, you can pick a solid colored, easy peasy  dress and wear your jewelry. Other styling tips would be A sling bag, a hat even jackets go well with the dress. And don't forget to style your dress with sneakers.  The last one took me by surprise. I mean it is totally kind of my style, subtle, not too formal yet not casual and unique. I would totally wear this to some office party. Lets look at some of my picks.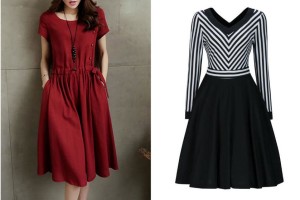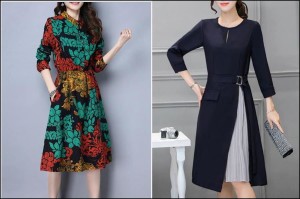 Next time you want a Skater dress or a body con dresses, Dont forget to checkout FashionMia.
Which kind of dresses you like?
Live Life To The Fullest
XOXO
SB
---
---