Monsoon inspirations for your ethnic wardrobe!
Monsoon comes and brings along the best time of the year for each and every living creature on this earth. Beautiful rains and greenery all around is such a delightful sight during this season. Go on filling up the 2016 monsoon season with more fun and excitement through by simply picking up bright colours and styles of ensembles from the following categories:-
Prints:
Pakistani suits have gradually started taking deeper roots in our everyday dressing styles. Women in India are now widely wearing these suits at parties, casual day outings, office, get togethers, weddings and many other functions. The attractive patterns and highly appealing prints of Pakistani suits can make your monsoons more happening this time! Printed suits with an illusion of waves will be best to go in sync with the liveliness of monsoon season.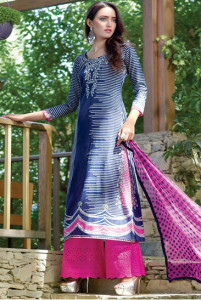 Haute Colors: 
Steal spark and excellence of the rose quartz colour and fill up your pretty anarkali suit or designer saree with its captivating beauty. The rosy tinge of this shade is perfect to adorn the charm of every traditional outfit you could possibly think of wearing to special or casual functions. You must include at least one outfit of this hue in the collection of your priced clothes!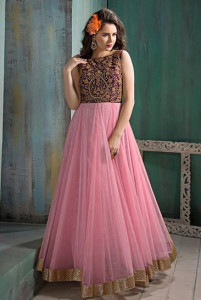 Ombre effect :
The jazzy touch of ombre effect in ethnic wardrobe is hitting the trend very hard these days! Such an effect is too attractive to catch eyes & attention and looks uber cool. Trendy and experimental women must try wearing this beautiful effect in the form of pretty long anarkali suits that can be very conveniently bought from online stores nowadays!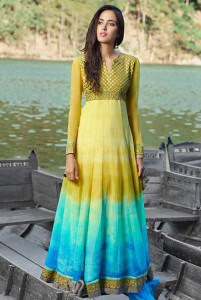 Dive in Aqua :
Monsoons and aqua hues share a deep relationship with each other. So, go on welcoming the home coming of rainy season this year by including bright aqua colours in your ensembles. Buy a blue coloured suit and go on electrifying the start of this grand season.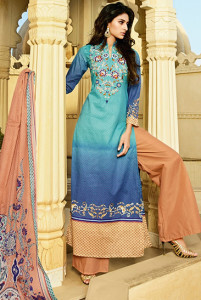 So which one of these categories you are loving. I am totally digging the Ombre effect, I am little experimental type and this is gorgeous one.
Live life to the fullest.
XOXO
SB
---
---