ELF Studio Blush Mellow Mauve: Review , Swatch
Hi All,
You know my first blush was bought by my Dad..hehe. Some trio blush by VOV, he kept saying go for the proper brand and I said it is just one time thing. That I will loose interest in blush and I don't want to spend a lot. I feel like an idiot for saying that now. Because after lipsticks, blushes are my love. I love owning them and applying them. So today I have ELF Studio Blush Mellow Mauve which was a part of the US drugstore haul as well.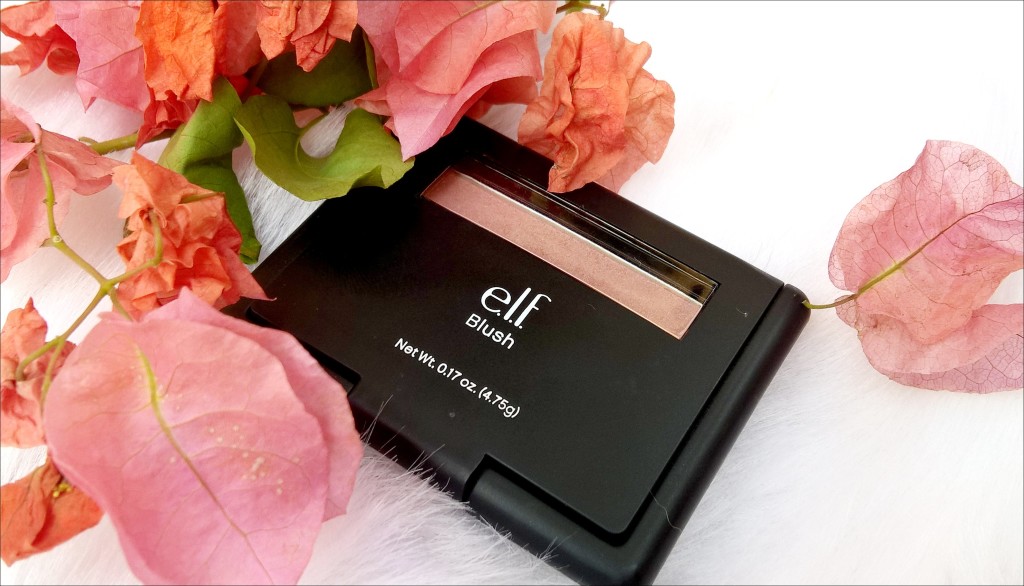 Price: 3$ for 4.75 gm.
About, How to apply and ingredients of  ELF Studio Blush Mellow Mauve: Click here 
My experience with ELF Studio Blush Mellow Mauve:
Mellow mauve is a mauve shade with some rosy/pink tones to it. It's not completely matte, no shimmers but it has this satiny finish to it which ends up giving the glow to the skin. You can see the sheen the blush has in real light. It's gorgeous and can be worn at any time. 
The pigmentation is okay, but the shade is such that the layering will be needed. Only on the deeper skin tones it won't show, but on the rest it will. On my dusky tones it acts as a n*de blush. Even for the fair/medium skin tones it will work as the same with the hint of pinkness.
The texture is soft and it's gets blended easily. I have even worn it as a neutral eye shadow and worked well that way. Does not apply patchy, or does not get patchy on the face. It stays about 3-5 hours, depends on the weather condition.
ELF Studio Blush Mellow Mauve has a matte black packaging with the transparent panel through which the shade peeks through. Helpful incase you own many shades. There is a mirror inside it pretty useful for touch-ups.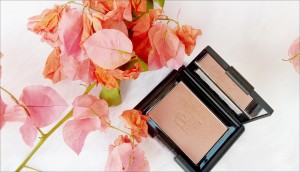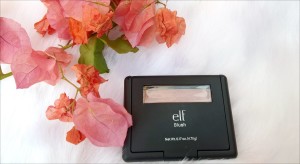 There is thing about this n*de blushes, they seem so unimportant but they can actually put your entire look together. Something like what your inner garments or the belt would do, they are doing their thing and keeping everything together. A shade like this a must have according to me.
Whether I have just kajal and bright lipstick or some eyemakeup and bright lipstick or light lipstick for a change, it suits every look. This blush is going to come handy for day time, night time, college/office wear even for parties. ELF Studio Blush Mellow Mauve gives that healthy glow to skin , which gives my skin but better finish. Availability is a con, not available in India easily.
I recommend this if you are getting this in the original price. Do check this shade out of you are looking for a neutral blush which will come in handy in every occasion.
I love this blush. I know it has some cons but it costs $3!!  So No complaints Duh!!
Have you tried this? Do you like neutral blush?
Live Life to the fullest
XOXO
SB
---
---