Faces Glam On Lipstick in Fuschia Love: Review,Swatch,LOTD
Hi Lovelies 🙂
I bought Faces Glam On Fuschia Love Lipstick as soon as it was launched. Carried it where ever I went I mean trips. So much love on the lipstick and I have not reviewed it still =)) So here is the first lipstick review of 2016 on the blog from a lipstick lover. Tada!!!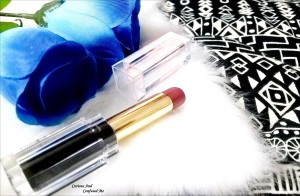 Price: 549INR for 3.5 gms.
What Faces says:
We can't seem to get our factories to make enough of them ever. Rich, Vibrant & Long Stay colors, enriched with the goodness of Vitamin E. Experience the effortless glide over lips for a smooth, rich appearance. Specially formulated to be stable at high temperatures (why do we have these Indian summers. The most complete lipstick,
ever.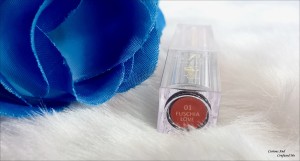 What I think about Faces Glam On Fuschia Love Lipstick:
• Faces Glam on Lipstick got be one of the fanciest lipstick around. Sleek and sturdy. A regular lipstick is housed in a sleek transparent plastic case and though lipstick is the usual twist up type, the bullet lies in barrel when twisted down. One of my favourite type of packaging while travelling. From my experiencethese fare well while travelling, they don't break from base, melt, shuts tightly.
• The texture is something I absolutely love about this. It's creamy, super light weight on the lips and even after gazillion swipes I don't feel the product on the lips. Lipstick does not cake on, does not accentuate lip lines, moisturizing and hydrating. That creamy texture gives a creamy finish to the lips. I love these kind of finish more than matte.
• The lipstick fares good in pigmentation department too. I like more than one swipe for my pigmented lips but even with one swipe shade is there on the lips. It doesn't accentuate the unevenness of the lips.
• Faces Glam On Fuschia Love is not the typical Fuschia shade we come across. Yes it's a bright Pink but this comes out different on different complexion. On the fairer complexion it comes out more on bright Fuschia side and on my Dusky complexion a beautiful blend of Fuschia and Dusty Rose. Whatever the outcome may be it's a gorgeous nonetheless. It gives that juicy plum delicious pout.
• Being creamy in nature it does transfer but stays on lips for about 3-4 hours. With lip liner the performance does extend, but I have not seen a major difference. It does leave a pink tint/stain behind.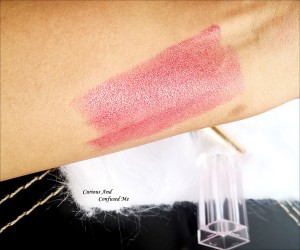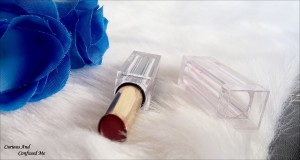 As I said earlier I love this type formula, I think I'll get more of these specially a shade named oxblood. Oh yeah the formula is paraben free and its dermatologically tested. If a lipstick with creamy finish, decent staying power, good pigmentation is your thing then you definitely need a lipstick from this range. Grab one, Recommend. 
Have you tried this range? Which finish do you like in lipsticks?
Live life to the fullest
XOXO
SB
---
---