BikeBandit.com : Jackets, Boots and all that !!!
Hi All 🙂
If you are wondering this girl spoke about beard some days and now this.. ummm!!! Is it still a beauty blog?? Well it is still, however fashion is also a part of it and I am trying to introduce different topics in the blog. And today I will be talking about Bikebandit.com. Being a fashion enthusiast I have always been a fan of Motorcycle jackets and boots.
BikeBandit.com who started in 1999 they are the largest source for power sports parts, motorcycles accessories, gear and tires. When I think of Motorcycling accessories, I just picture jackets, sunglasses and boots. However it's more than that. It even includes Alarms, Tie Downs, Trailer Accessories, Utility Racks etc.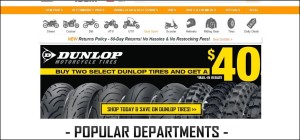 I feel that buying a random Biker jacket is easy. However finding them in different styles, in desired length, colors and even size is difficult. And the sizes they offer are they from XX small to XX large . Which according to me matters because many jackets are sized between S to L, which is sort of an disadvantage. Bike Bandit offers motorcycle jackets in different styles like street, cruiser, Snowmobile etc etc. One can sort and pick out the exact style they want using the filter which is listed on the left side of the website. They house motorcycle jackets belonging to different brands and even fabrics. And not just for Men, women and kids as well. Definitely something new for me. The quality placys an important role too. They save a rider from extreme weather conditions and even save them from ultraviolet rays when you are riding in sunny and hot climates.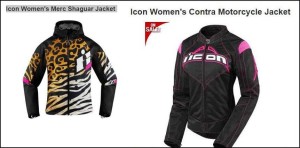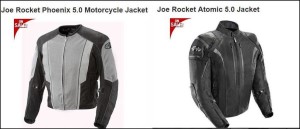 They even have a blog which has tons of articles on motorcycles, information related to it and explaining the various accessories associated with the motorcycle. I mean before I read the article who knew there are so many factors look into before choosing a motorcycle boots . All I thought was they are style statement, turns out quality is very important just like in the case of jackets. Since they protect the feet, even from crashes and should be comfortable when you ride. Plenty of points are need to be taken care of before we actually make a purchase. From the materiel of the boots to the height of it and the sole, each and everything is very important when it comes to picking up the boots.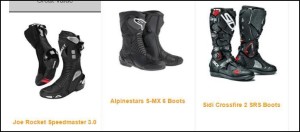 BikeBandit.com make every effort to ship your orders asap, so that you can receive the orders asap. The rest details regarding the shipping handling everything is given in detail on the website as well. Their goal is to provide quality
tools, parts and accessories to customers door step, without actually having to go to a store or the worst explaining what exactly you need to the dealer or telling them the complex names of the parts. Also, over the years they have established relationship with leading motorcycle dealerships. So, next time when you want motorcycle
accessories you know where to head 🙂
Live Life To The Fullest
XOXO
SB
*Sponsored post 
---
---