StudioWest Irresistible Lipstick in Red Allure : Review, LOTD
Hi All 🙂
In the review of the Studiowest Pure Passion Kajal I mentioned about when I picked these up, about Studiowest, Westside, so I wont go ahead and repeat them.
There are 3 kinds of lipsticks in Pure passion range range– Irresistible Lipstick (Creamy), LongLasting Lipstick (Demi-matte) and Chubby Sticks (Chubby pencil).
Shade I have: 102 Red Allure and it is from the Irresistible range.
Lets move onto the review of it.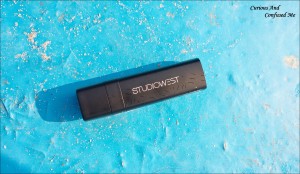 Price: 295INR for 4.5gms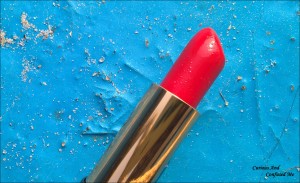 My experience with StudioWest Irresistible Lipstick in Red Allure :
The shade I have is a bright Red, looks like tomato Red in real light but comes across as Pinky Red sometimes. Nevertheless gorgeous shade which is going to suit every skin tone. The creamy texture it has is forgiving. Forgives the bumpy road of lips, forgives unmoisturized lips. It goes smoothly, deposits enough colour at the one swipe. It's not completely opaque but you are left with Red juicy lips (Love) . Red lipstick usually bleeds right?? But this has not and also it has not stained teeth or my face -_- . Even after multiple swipes, you wont feel the product on the lips. Lips are moisturized as long as this lipstick is on the lips. The lipstick stays for about 2.5 -4 hours, depends how many times you are gonna sip and munch. Then you are left with reddish pink stain. It has all the qualities of creamy lipstick. Which means it transfers too. Since it's not matte and not completely opaque I feel that this can passed as beginners red. Does not have a strong scent, but has a scent to it, not bothersome. As for the packaging, it's basic black body, shade name at the bum and sturdy.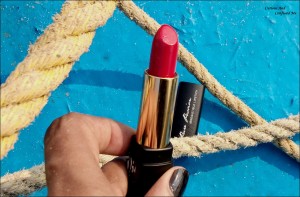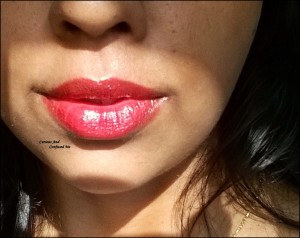 Pros:
Affordable, creamy formula, Leaves a lovely tint behind, stays for 2.5-4 hours, , gives a Red juicy pout, suits every skin tone,no prepping of lips required.
Cons:
Not a unique shade, Available only at few westside stores
Last words:
I like it. Might not be unique shade or texture out there but these are good moisturizing lipstick at affordable rate. There are some really nice neutral shades in the range, which many prefer. I am spending some time in the counter the next time.
Why I recommend this: Indian brand, bringing us stuff in affordable rate with good quality.  Plus there are plenty of daily wear shades in this range. So why not give a try ?
Have you tried any StudioWest cosmetics? Heard of this brand?
Live Life To The Fulelst
XOXO
SB
---
---