Purse Obsession : One stop for Wholesale handbags
Hi All 🙂
We ladies need purse all the time. Why? Because we have things to carry to. Silly 😀 Touch up, beauty things to carry, stuff to survive the office etc etc. Remember my huge bag during my vacation lol Yeah you need things!! Haha. Best thing is that now a days when we buy bags online we get plethora of options.
Even for the ones who buy the wholesale handbags online and then sell it in their shops/boutique. Selling handbags in your bouquet is a fantastic idea. Of course a girl need a matching bag with her dress 😛
Purse Obsession is one of the premier leading online supplier of wholesale handbags. Let me just tell you one thing name needs to be obsessed about =)) . Anyhoo Purse Obsession guarantees lowest prices, great discounts and free shipping offers. They deal with Wholesale Handbags, Wholesale Handbag Sets/wallets/sets. Also if you are a dummy like me who just calls any bag, a bag =)) There is a section called Shop By style, which has categorized the bags under the sections by bag style. Under that you will find numerous styles. Infact the whole website is loaded with 100's of styles in bags to match every ones's choice and even budget. Perfect if you are looking for handbags wholesale in a affordable prices, so that you can make maximum profit out of your business.
Purse Obsession provides an amazing customer service too. Their email support is available almost 24/7, they even have phone support. Both the number and the email address are mentioned in each of their product pages.
Coming to the product, all the questions regarding the purse/wallet is mentioned on the page itself. For example once you click on the any purse page, The Description section will describe the shape of the purse on how exactly it is built, the material used. All the information regarding the logo on the bag, number of zips, interior pockets, Dimensions, weight etc everything will be listed there. In short all the tiniest details will be there.
One of the sections which I found intriguing is Western Purses. It caters to the need of cowgirls who want Western fashion and certain particular designs. Purse Obsession has designed these purses in way that the classy and elegance of the designs are still alive in the designs they have come out with. Each and every design has been designed that carefully.
All in all Purse Obsession wonderful places to shop from if you looking for an affordable place to shop for handbags whoesale. Who takes care of the Quality, provides good customer care, gives the best pricing in the market and keeps the authentic designs alive. Do Check them out.
Let us check out some of my favorites from the website.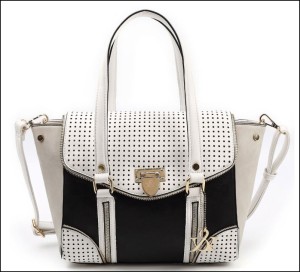 Live Life To The Fullest
XOXO
SB
*Sponsored Post 
---
---